Whether you are into Jeep off-roading, backcountry or Overlanding, you can make use of a Jeep trail app to make your life easier.
A Jeep trail app will help you find Jeep trails, camping grounds, and off-road routes, and of course, get discounts in various shops ad off-road places. One of the basic and important features of a good Jeep tail app is the ability to use the application offline, this is because being a Jeeper, you will use the trail app off the grid.
Post you might like: Best Portable Air Compressor for Jeep
This post is helpful for new Jeep owners, and also experienced Jeep owners who would like a review of the best Jeep trail apps, so that they can download the application on their phone or table and use it to find great spots for their next Jeep adventure.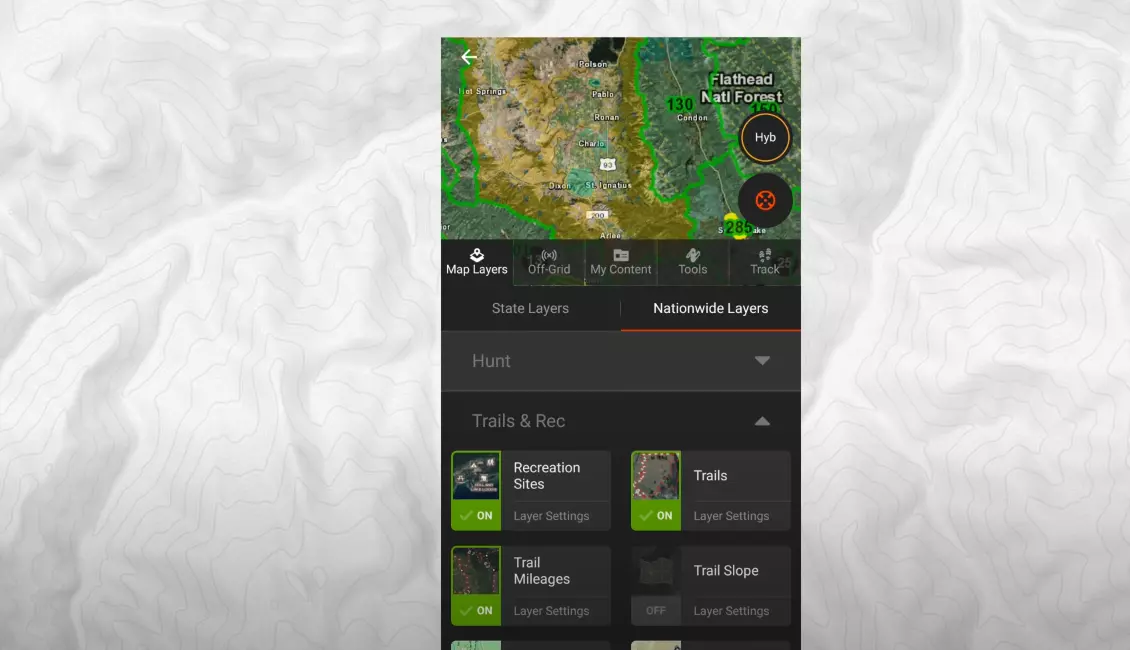 Being an avid lover of fancy technology to improve my Jeep life, we have discovered and compiled below some of the best apps for Jeep trails that you can install now on your iPhone or Android device!
What Is The Best GPS App For Off-Road Use?
The first apps on this list are the best applications for off-road navigation, Jeep is the number one king of off-roading, and for these purposes, you will find Jeepers off-roading with their Jeeps now and then.
For these reasons we found that having an application that will help you plan your Jeep expedition ahead of time, read reviews of other off-roaders, and see the places to help you choose and compare spots you want to go.
Highlighted below are some of the best Jeep trail apps to help you plan your Jeep expedition ahead of time.
onX Offroad Review (iOS | Android)
If you are a Jeep wave member or have a 2021 Jeep or newer, you can get a free 6 months trial of onX Offroad Elite, and access over 550k miles of off-road trails and 500k recreation spots spread across the country.
onX offroad is one of the best Jeep trail apps, it's so major among Jeepers Jeep partnered with onX Offroad to help new Jeepers find new ways to adventure.
The reason we like onX Offroad is the fact that you can be able to download the maps and content for offroad use and use the services when not connected to the internet. The app is widely used by offroaders and overlanders who have left reviews of the trails available on the maps to help you know if a spot is nice and has features you want, trails are rated 1-10, and other tips left by Jeepers who have visited the trails.
We recommend trying out onX offroad, it's our number-one go-to app for Jeep expedition planning.
GAIA GPS APP Review (iOS | Android)
Next on our list of the best Jeep navigational apps is the GAIA GPS, IT HAS LOTS OF Jeep trails, and detailed off-roading and Overlanding maps you can use offline.
GAIA Is our number two navigational application because it doesn't focus on Jeep trails alone, but also has lots of camping and hiking information, it's very hard to navigate the maps and find the trails without spotting hiking and unrelated trails.
The benefit of using the GAIA GPS app for Jeep navigation is the fact that its maps are updated more frequently than any other navigational apps we have tried and used. However, to get updated maps you have to pay an extra $25 for trails off-road for a bunch of Jeep trails maps.
Topo Maps Review (iOS | Android)
If you are on a budget, don't have access to the Jeep wave program, and don't want to spend on GAIA GPS you can use TOPO maps.
Topo Maps is a free navigational application that you can use to plan your Jeep trails, it is made by the United Government and shows topographical maps of the United States, and that included off-roading trails and recreational facilities.
We don't use TOPO Maps, because we believe navigational pieces of equipment are one the essential off-roading and Overlanding equipment and have invested in high-end navigational applications, however, we recommend TOPO Maps for Jeepers who have not yet bought navigational equipment.
TOPO Maps is a nice backup and free to see geographical data of camping spots and off-roading trails.
Hema Explorer App Review (iOS | Android)
Hema Explorer is another application you can use as an alternative to GAIA or Onx Off-road, it features prettier maps than onX Off-road and GAIA but unfortunately, doesn't have many map options compared to the two applications.
Most Jeepers have also complained that you would need to run the latest version of this application because installing the application on older mobiles and tablets tend to lag the application and crash.
What Is The Best App For Camping?
Most Jeepers camp in their Jeep when they are in remote locations, and spend the night in their Jeeps. As Overlanding becomes more and more popular Jeepers are Converting their Jeeps into Overlanding Jeeps and adding Jeep trailers and staying in them over long periods.
If you need to find a place to camp with your Jeep and don't know the location very well, you will find camping applications handy to find campsites that allow you to park your Jeep and spend the night.
We have compiled some of the best apps for camping below to help you narrow down the best app for camping that will help you plan your next Jeep camping expedition.
The Dyrt Review (iOS | Android)
We use The Dyrt alongside other navigational apps, The Dyrt is one of the best camping ground finders on the planet, it has lots of camping ground locations listed on its maps and most of them are free. The Dyrt has also partnered with various camping site locations across the United States, and with Pro dyrt access you can get up to 40% discounts on over 1,000 camping grounds.
Using The Dyrt to find your Jeep camping location is very easy, and you will be able to get information regarding the camps, public lands, and also maps.
iOverlander Review (iOS | Android)
We don't recommend iOverlander to everyone, in fact we recommend the application to wild campers and Overlanders, this is because iOverlander outshines when used outside the United States in places such as Mexico, this is not to say that you can use the application locally, you can but it shines outside.
You can use iOverlander to find camping spots, places to eat, and water among other Overlanding necessities.
Free Roam Review.
Free Roam and Ioverlander are all the same kind of application, they shine when it comes to wild camping, however, iOverlander has more features than Free Roam, and if you are going to try Free Roam we recommend having a backup option because most of the spots on Free Roam are not frequently updated and have few reviews.
For example, when camping in California, we found that Free Roam has lots of reviews and Camping spots than iOverlander, so it will be a good application that can complement iOverlander.
Conclusions.
I believe you have read and liked our article on the best Jeep trail apps you can install on your phone today for camping and finding Jeep trails. Here are some of our other popular posts: