Accessibility Statement For Jeep Runner
This is an Accessibility Statement From Jeep Runner
Measures To Support Accessibility
At Jeep Runner, we are committed to creating an accessible and inclusive digital experience for all Jeepers, including those with disabilities, to comply with accessibility guidelines in California, we have implemented various efforts such as including people with disabilities in our Jeep field tests, research compilation, posts review including posts designs to identify accessibility barriers, readability issues, and providing alternative formats and descriptions for all contents.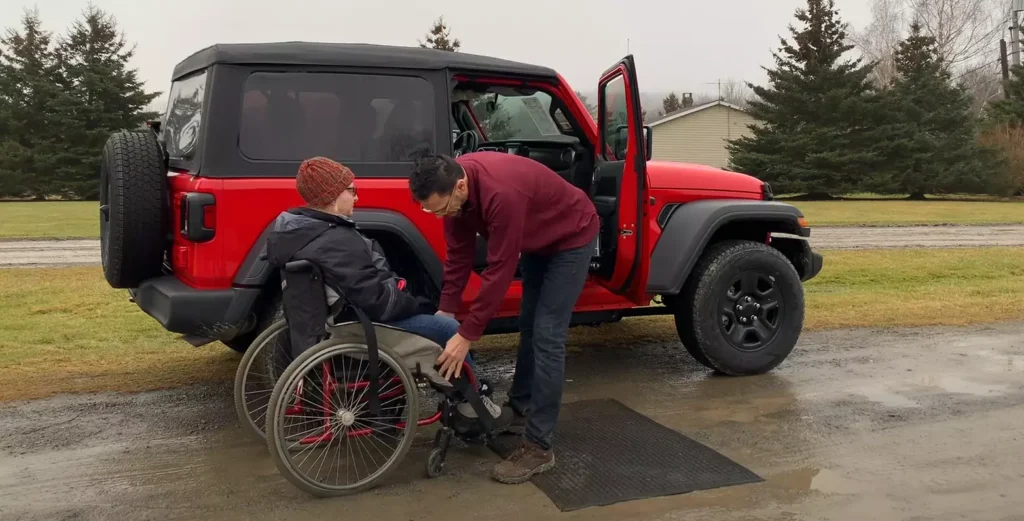 We have implemented colour contrast ratios through our website design colour pallet, including Dark Gray, Orange, Lighter Orange, Light Gray-Blue, Very Light Blue, Light Gray-Blue, Teal, Light Gray-Blue, Light Brown, and Peach. We use the colours to ensure sufficient colour contrast between text (4.5:1 for normal text and 3:1 for large text), and the background, the colours are used consistently throughout the website, and the colours are also some of the favourite Jeep colours popular with Jeep owners.
Conformance Status
The Web Content Accessibility Guidelines (WCAG) define requirements for designers and developers to improve accessibility for people with disabilities. It defines three levels of conformance: Level A, Level AA, and Level AAA. Jeep Runner is partially conformant with WCAG 2.1 level AA. Partially conformant means that some content parts do not fully conform to the accessibility standard.
Additional Accessibility Considerations
Although our goal is WCAG 2.1 Level AA conformance, we have also applied some Level AAA Success Criteria: adaptive font sizes and styles for users with dyslexia or other reading difficulties, straightforward language and clear instructions for our readers with cognitive or learning disabilities, and a responsive mobile design for users who access our website from a mobile device or table.
Feedback
We welcome your feedback on the accessibility of Jeep Runner. Please let us know if you encounter accessibility barriers on Jeep Runner:
We try to respond to feedback within 2 business days.
Compatibility With Browsers And Assistive Technology
Jeep Runner is designed to be compatible with the following assistive technologies.
Ensuring compatibility with a user environment is an essential aspect of Jeep Runner; we understand there are so many variations of operating systems, web browsers, and assistive technologies that our readers use, it is challenging to ensure that the website is accessible to all users, we try our best to make sure we conduct thorough testing to our website with common user environments to make sure is aligned with accessibility standards outlined by WCAG and identify and address compatibility issues that might affect our website users.
Identifying all possible combinations of web browsers, assistive technologies, and operating systems that a website or mobile application may not be compatible with is difficult. However, developers should focus on testing their content with the most commonly used environments and assistive technologies, including popular web browsers such as Google Chrome, Firefox, Safari, and Microsoft Edge, and commonly used operating systems such as Windows, MacOS, iOS, and Android.
Technical Specifications
Accessibility of Jeep Runner relies on the following technologies to work with the particular combination of web browsers and any assistive technologies or plugins installed on your computer:
These technologies are relied upon for conformance with the accessibility standards used.
Limitations and Alternatives
Despite our best efforts to ensure the accessibility of Jeep Runner, there may be some limitations. Below is a description of known limitations and potential solutions. Please contact us if you observe an issue not listed below.
Known Limitations For Jeep Runner
At Jeep Runner, we strive to make our website accessible to all users, including those with visual impairments. One of the ways we do this is by providing alt text to images. Alt text is a short description of the image that is read aloud by screen reader software if the image fails to load or if the user cannot see it. This allows users with visual impairments to understand and form a mental picture of the image's content.
Despite the efforts of Jeep Runner to make their website accessible to all users, including those with visual impairments, several issues can still occur: Users might find the provided alt text not descriptive enough due to incompatibility with assistive technology.
Because Compatibility can occur with assistive technology while using the Jeep Runner website, because we have limited technology to make sure all our designs and website developments are designed with accessibility in mind, we also have a limited number of employees who help with making sure the development team understands the needs of users of our website with visual impairments. Therefore, we might be limited in infrastructure that ensures compatibility with assistive technologies that ensure the website is accessible to all our readers, including those with visual impairments.
We encourage our readers using assistive technologies to contact our support team through Jeep Runner Contact Page. We have diagnosed some of the issues by recommending how to use assistive technology on our website and also diagnosed problems caused by using browsers not supported on our website. If a matter is reported and can be repaired by our webmaster, the issue can repair within 2 business days.
Don't hesitate to contact Jeep Runner Team through the Contact Us page if you encounter compatibility issues with our website. We may be able to provide a solution or work with you to improve the website's accessibility. We also suggest you try a different browser such as Google Chrome, Firefox Safari, and Microsoft Edge which offer lots of support for assistive technologies software, and we encourage Jeep Runner readers to report a problem immediately so that we can fix the issues you encounter to promote better accessibility to all users.
Assessment Approach
Jeep Runner assessed the accessibility of Jeep Runner by the following approaches:
Self-evaluation
External evaluation
A formal quality assurance process throughout the design and development process
Formal Complaints
If you encounter any accessibility barriers while using the Jeep Runner website, we encourage you to contact us and let us know about the issue. You can submit a formal complaint by emailing us through our email: jeeprunnerblog@gmail.com. Please include a detailed description of the problem you encountered, the URL of the web page where the issue occurred, and any other relevant information. We will investigate your complaint and respond to you within 10 business days with an outline of the steps we will take to address the issue.
We are committed to ensuring that our website is accessible to all users, and your feedback is critical to helping us achieve this goal.
Formal Approval Of This Accessibility Statement
This Accessibility Statement is approved by:
Jeep Runner
James Ndungu
Jeep Runner Founder