One of the most frequently asked questions we get is "What Does Uconnect® Do?
Uconnect is an infotainment system found in Stellantis vehicles, that also works as a personal assistant on your Jeep, below we have listed some of the Features of Uconnect and what they do, and how they can be beneficial to your day-to-day interaction with Uconnect services.
Learn How to Connect a Phone to Uconnect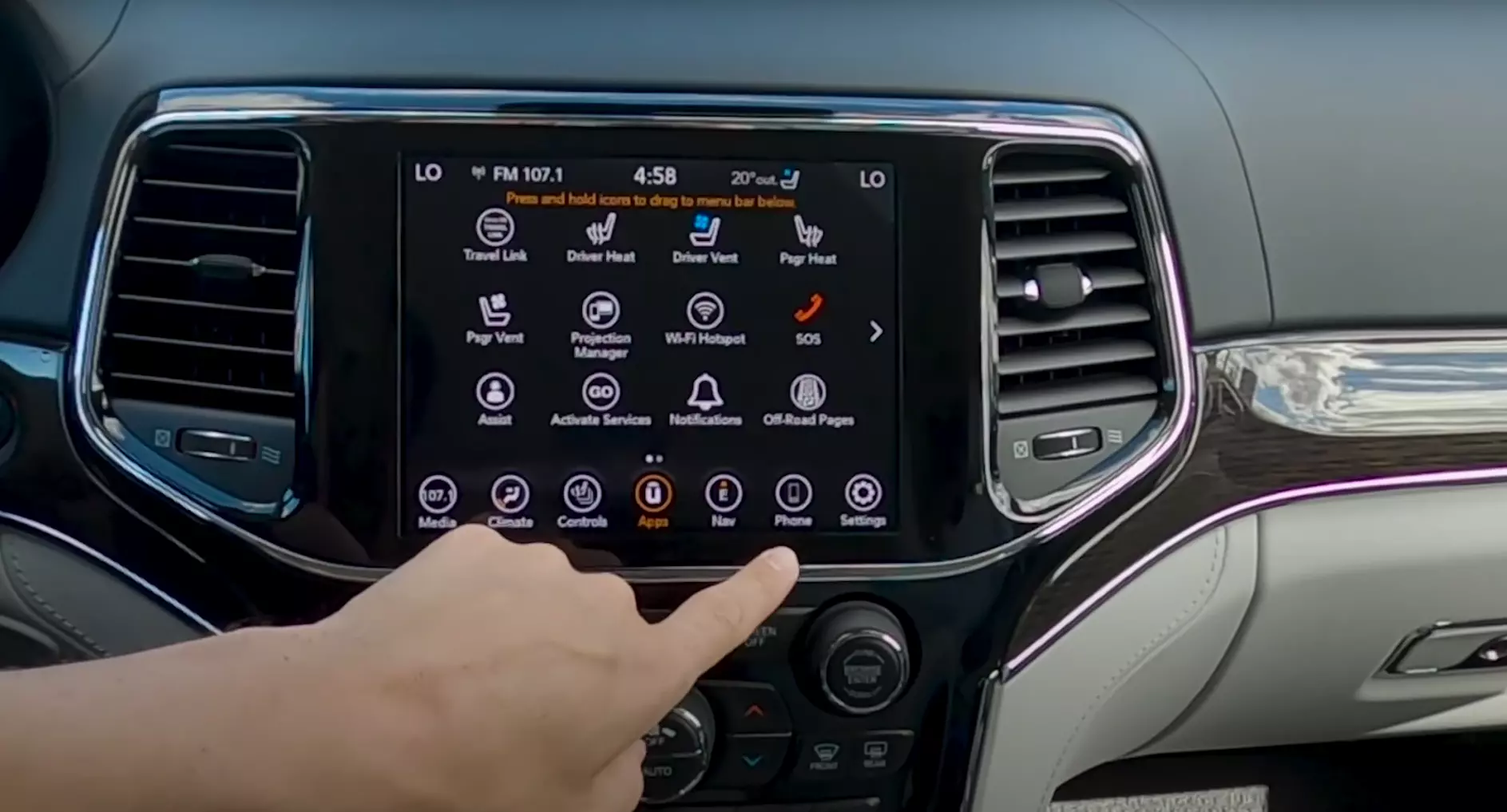 SiriusXM Guardian™
SiriusXM Guardian™ offers SOS calls, Automatic SOS (ASOS) calls, and Roadside assistance calls in case you find yourself in an emergency, the built-in Uconnect SOS button, will help you get into contact with emergency services providers Integrated with the SiriusXM Guardian™ system.
SiriusXM Guardian™ has six packages at different monthly pricing, the premium package is the Convenience Security Package priced at $25.98/ Month, Convenience package priced at $20.99/Month, Remote Package priced at $12.99/Month, assist package priced at $13.99/Month, Assist + Security package priced at $18.98/Month, and the security package priced at $12.99/Month.
SiriusXM Guardian™ features include Automatic SOS+, SOS Call, Roadside Assistance Call, SiriusXM Guardian™ Assistance, Remote Vehicle Start, Remote Door Lock/Unlock, Family Drive Alerts, Theft Alarm Notification, Stolen Vehicle Assistance, plus more.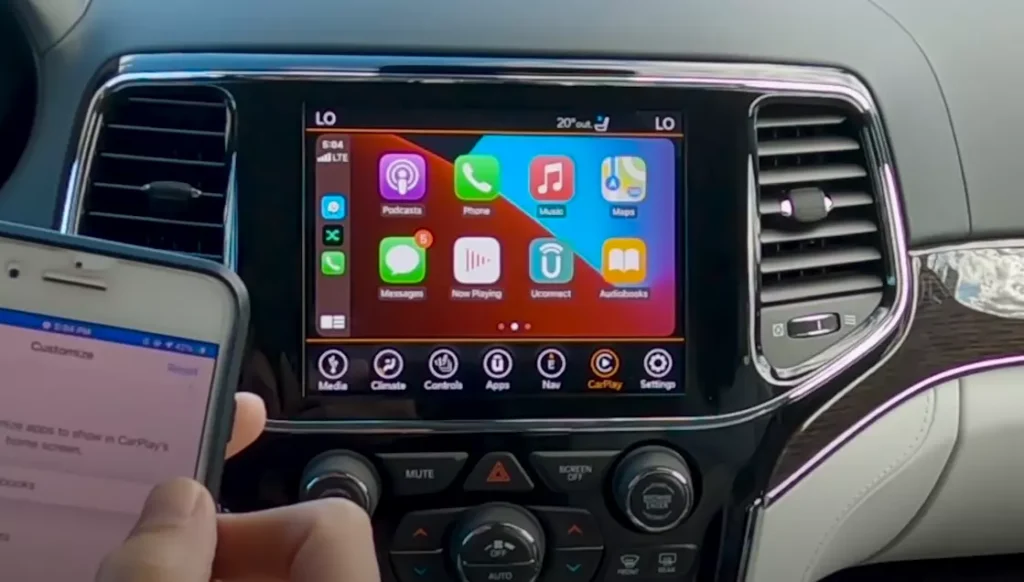 Is SiriusXM Guardian worth it?
Yes, the SiriusXM Guardian™ is worth it, people have found out that though they don't every SiriusXM Guardian™ feature frequently, features such as locking/unlocking, and remote start come in very handy when you need them.
Having used both SiriusXM Guardian™ and Uconnect Access, we can say that they are almost the same, in 2017 SiriusXM Guardian™ replaced Uconnect Access meaning that if you have a 2017 and newer version of Jeep, Dodge, Ram, Chrysler, and FIAT vehicles you will have to choose SiriusXM Guardian™ as an available option.
For more information regarding SiriusXM Guardian™ check out their Frequently Asked Questions List.
Jeep roadside assistance
Uconnect has an inbuilt roadside assistance feature integrated, what this means is that you can be able to get help when it comes to lockouts, fuel delivery, jump starts, flat tire changes, and towing to the nearest authorized Jeep dealerships across the United States, Canada, and Puerto Rico, yes, this feature is only available in these countries.
It's worth noting that Uconnect connects you to service providers who will assist in Jeep roadside assistance, the fees associated with Jeep roadside assistance are your responsibility and Uconnect just connects you with approved roadside assistance dealers and services companies.
Jeep alarm system
If you have Uconnect Access or Uconnect with SiriusXM Guardian™ you get access to an innovative Jeep alarm system that will send you a theft alarm notification to your Uconnect smartphone app on your mobile phone once the alarm is triggered.
How to get Uconnect anti-theft code
The Uconnect antitheft code is a five-digit number that will be sent to you after a subscription to Uconnect Access or Uconnect with SiriusXM Guardian™, in case you don't have it or have forgotten it contact a Jeep dealer or Uconnect customer care and they will send you the code.
Jeep navigation
With Uconnect® Navigation System, subscribers to Uconnect Access or Uconnect with SiriusXM Guardian™ can identify points of interest quickly using 3d maps with detailed views of landmarks, cities, and terrains which come in handy when off-roading or touring areas you are not familiar.
The Jeep navigation system provided by Uconnect also uses voice prompts that allow drivers to get directions with voice destination entry.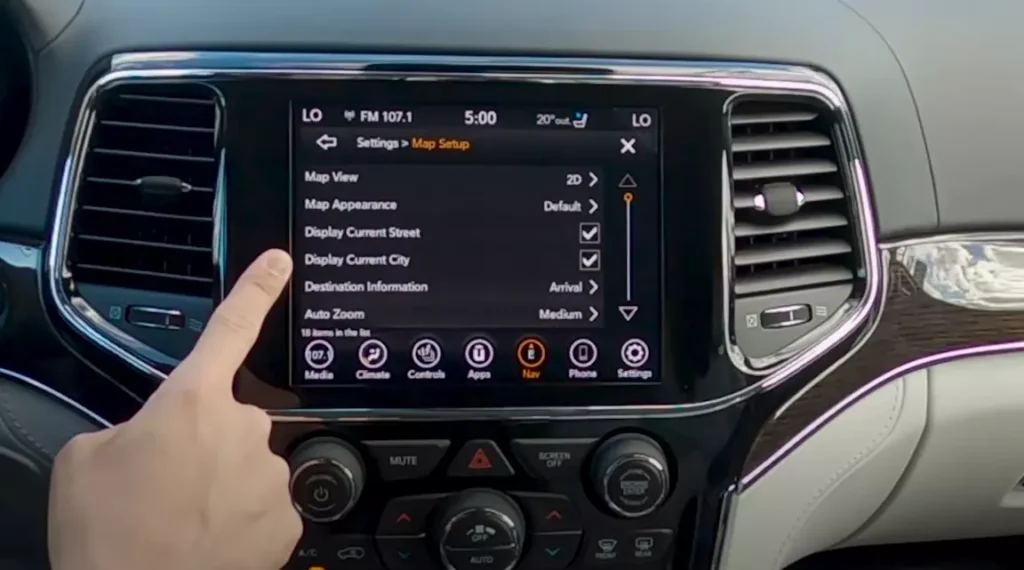 How much does it cost to activate Uconnect navigation?
Uconnect Access or Uconnect with SiriusXM navigation packages include Convenience + Security Package ($25.98/month), Convenience Package ($20.99/month), and Remote Package ($12.99/month)
SiriusXM Guardian packages
Users with SiriusXM guardian subscriptions can set up alerts to get notified when their vehicles are outside their predetermined speed limits, locations, and timeframes.
The most noticeable features of SiriusXM guardian are the emergency assistance which will notify you in case there is an accident or your airbags have deployed. SiriusXM Guardian packages will give you additional security features such as stolen vehicle recovery, remote start and door lock, roadside assistance, and more.
SiriusXM Guardian pricing
Uconnect Access or Uconnect with SiriusXM Guardian™ packages include Convenience + Security Package ($25.98/month), and Convenience Package ($20.99/month)
Is SiriusXM guardian worth it?
Yes, everyone should be concerned with their security and safety, including that of their vehicle. SiriusXM guardian emergency with SOS Assist Plus is one of the features we love about SiriusXM guardian, in case of an accident a live agent will contact you through the Uconnect system and alert emergency services pinpointing the location of your vehicle to help you get automatic and immediate help.
Jeep remote control
Since late 2013 the Uconnect internet-enabled software allows Jeep owners to remote control their Jeeps from their mobile phones, this feature is helpful when you need to warm up your car cabin and engine before driving it.
We always use this feature to lock and lock our Jeep, cool down the Jeep when it's hot, and warm it up when it's cold, we also lock and unlock the Jeep using this feature especially when we want to give limited access to the car interior to our friends when at a distance, with Uconnect remote control you can also flash your lights and sound your Jeep alarm among others.
You will need to update your Uconnect smartphone application and Uconnect infotainment system software to the latest version, as per our experience the feature keeps improving after every upgrade such as the time taken to send and get a response to our sent commands which takes up to 5 minutes to respond.
Tip: We urge users of Uconnect services to update their Uconnect software after every upgrade, this is because Stellantis is always looking for vulnerabilities and loopholes that can allow hackers to have access to your car and control its braking, and apple other remote commands. There was a case in 2015 when the Uconnect services were still new and hackers had taken control of various Jeeps across the country without making physical contact with the Jeeps.
Jeep send and go
Jeep send and go is a subscription feature for Uconnect Access or Uconnect with SiriusXM Guardian™ users, Users of send and go can send destination and direction voice prompts to their Uconnect infotainment system instead of using manual destination or direction inputs.
How do you use Send and go in Jeep?
You can use Jeep send and go manually or use voice prompts to send directions or destinations to your vehicle navigation system, in case you are using manual inputs you have to input the address manually and press the send to vehicle button, once you are in your Jeep and start the engine, the Uconnect navigation or other navigation system connected with Uconnect will pop up on your screen.
Alexa Uconnect
If you own Alexa amazon devices that support Amazon Alexa and Skills, you can integrate these products with the Uconnect infotainment system and use the products on your Jeep, we have been able to start our Jeep with Alexa voice command straight from our house, prep our journey using voice prompt navigation commands.
Alexa Uconnect commands
You can use Alexa voice commands to start your engine or stop the engine, we have successfully used Alexa to lock and unlock our Jeep doors, and you can also use Alexa to activate your Jeep horns and light remotely.
Alexa Uconnect commands we have tested include checking our tire pressure, gas levels, and the oil life of our Jeep, one of the most useful features of Alexa Uconnect commands include sending navigation commands straight from your Alexa-supported devices such as the Amazon echo, which you can grab below:
How to connect Alexa to Uconnect
It's very simple to connect Alexa to Uconnect on your Jeep.
In the Uconnect app drawer in your Jeep Uconnect infotainment system, search for Alexa App.
Connect your Uconnect infotainment system to WIFI.
Activate the Alexa App on your Uconnect infotainment system.
Sign in Alexa App using your Amazon credentials or use the QR Code on the Alexa App to link Alexa with your Jeep.
You are now ready to use Alexa's voice prompts on your Jeep, you can use the push-to-talk button on your Jeep steering to ask Alexa.
Can Alexa start my Jeep?
Yes, you can use Alexa to start your Jeep remotely from home using your Amazon Alexa-supported devices, with Alexa built-in and Amazon Alexa Skills you can warm up your Jeep when it's cold, and cool down your Jeep when it's hot in the comfort of your home.
Jeep WIFI hotspot
If you have a Jeep with a Uconnect infotainment system, you will need an active subscription to activate the Jeep WIFI hotspot in your Jeep, there are three Jeep WIFI hotspot packages to choose from Post Paid, Prepaid, and daily or weekly Jeep WIFI hotspot plans.
Jeep internet connectivity is available and connects through 3G/4G & 5G cell services, as long as you are in an area with cellular connectivity, you will have WIFI in your Jeep after activating Ubigi for JEEP ® onboard Wi‑Fi on your Uconnect™ 5 or Uconnect™ 5 infotainment system.
Jeep WIFI hotspot cost
Jeep WIFI hotspot cost between $5 and $20 per month depending on your data requirements, here is a breakdown of Jeep WIFI hotspot cost:
| | |
| --- | --- |
| AT&T Mobile Share Value/Advantage Data: Sharing Plan $10/month | Pre-paid Jeep WIFI Auto-renew Data: Unlimited Plan $20 for 30 days |
| Daily Jeep WIFI Pass Data: 250 MB $5/day | Weekly Jeep WIFI Pass Data: 1 GB $15/Week |
Jeep drive rating.
Jeep drive rating is available to Uconnect subscribers with an active Uconnect Access or Uconnect with SiriusXM Guardian subscribers, the importance of Jeep drive rating is to share your personalized driving score based on your driving habits, the data is then shared with your insurance company if you wish to and could be a potential saving on insurance costs if your score is good.
Uconnect collects data on your last 90 days, and you can get potential insurance discount offers based on your Uconnect driving score. For more information including signing up for Jeep drive rating, check out Mopar drive rating.
Uconnect vehicle health report
Uconnect vehicle health report allows Jeep owners to get monthly reports of their Jeep health notifications, or you can also request health reports if you need them from Uconnect whenever you need them (on demand).
Some of the features we have been able to get with Uconnect vehicle report on our Jeep include; crucial information such as oil changes, an in-depth analysis of our Jeep's mechanical and electronics performance, and vehicle health monitoring capabilities.
You can use your Uconnect smartphone application to monitor the health of your Jeep, and get instant notifications to incase issues including recalls pop up on your Jeep electronics and mechanical parts.
Jeep service schedule
You can be able to schedule your Jeep tire rotations, and Jeep oil changes with Uconnect, Jeep owners get a pop-up message alerting them when their Jeep oil life is depleting, and other Jeep maintenance services, and you can be directed to the nearest approved service provider.
SiriusXM Guardian connected services
If you previously used the Uconnect market, Jeep owners will now be transferred to SiriusXM Guardian connected services starting March 31, 2022, since the Uconnect market has been discontinued.
SiriusXM Guardian connected services have a mobile wallet that allows you to pay in advance for your Uconnect services and purchases, you can also pay for things such as gas, food, and parking in your favorite joints.
The benefits of using SiriusXM Guardian connected services included discounts and special offers with vendors and companies in collaboration with Jeep and SiriusXM Guardian connected services.
Conclusions.
You can learn more on What Does Uconnect® Do on the following links to expand your knowledge:
We recommend updating your Uconnect software in your Jeep Uconnect infotainment system, and your Uconnect smartphone application once there is an update, Jeep is always rolling out new features and updates, and you will only be able to catch these updates and features after upgrading to the newest version of the software.
In case there is an update, we will update this list with new features, as they roll out!
Please share this article with families and friends, who would like to learn more about What Does Uconnect® Do!
Last update on 2023-09-18 / Affiliate links / Images from Amazon Product Advertising API