Is Uconnect worth it? Well, Uconnect has its Pros and Cons; however, the Uconnect system is the best entertainment system we have ever installed on our Jeep; it has made our driving, road trips, and Jeep trailing experiences more amazing!
In this article, we will tell you our experiences with Uconnect after two years of Uconnect Access subscription, Uconnect features, the pros and cons of Uconnect we have discovered, and how Uconnect helps us in our day-to-day Jeep life.
Are you looking for more stories like this? Here's one we believe you'll enjoy: Are Jeeps Reliable – 20 Years of Owning Jeeps
Our Experiences With The Uconnect System
Is Uconnect worth it? Definitely Yes! We have Uconnect access that we pay $14.99 a month, and as we said in the introduction of this post, we mainly use our Jeep for off-roading, trailing, and road trips on the weekends. We also use our Jeep occasionally during the weekdays; for a few dollars of Uconnect subscription, we get the following features with Uconnect Access while on our Jeep getaways:
9-1-1 call
Roadside assistance call
Remote vehicle starts
Send 'n Go smartphone navigation
Vehicle finder
Stolen vehicle assistance
Remote lock/unlock
Drive rating report
Vehicle health report/alert
Uconnect Packages: Our Perspective on Usefulness and Value
Regarding Uconnect subscription plans, the safety and security package is the most valuable and useful package that you can get, as it caters to the safety of the driver and the vehicle passengers; the vehicle performance and assistant navigation packages are also useful with important and valuable features, but are not essential and depends on your personal preferences, and are not as essential as the safety and security packages.
We have summarized Uconnect package features for you in the table below:
| Uconnect Package | Useful Features | Jeep Connect Costs | Usefulness Rating |
| --- | --- | --- | --- |
| Convenience + Security | Automatic SOS+, SOS Call, Roadside Assistance Call, SiriusXM Guardian™ Assistance, Remote Vehicle Start, Remote Door Lock/Unlock, Family Drive Alerts, Theft Alarm Notification, Stolen Vehicle Assistance, Plus more | $25.98/mo | 9/10 |
| Convenience | Automatic SOS+, SOS Call, Roadside Assistance Call, SiriusXM Guardian™ Assistance, Remote Vehicle Start, Remote Door Lock/Unlock, Family Drive Alerts, Plus more | $20.99/mo | 8/10 |
| Remote | Remote Vehicle Start, Remote Door Lock/Unlock, Remote Horn & Lights, Send & Go, Vehicle Finder, Search & Go, Speed Alert, Boundary Alert, Curfew Alert, Valet Alert | $12.99/mo | 6/10 |
| Assist | Automatic SOS+, SOS Call, Roadside Assistance Call, SiriusXM Guardian™ Assistance | $13.99/mo | 7/10 |
| Assist + Security | Automatic SOS+, SOS Call, Roadside Assistance Call, SiriusXM Guardian™ Assistance, Theft Alarm Notification, Stolen Vehicle Assistance | $18.98/mo | 8/10 |
| Security | Theft Alarm Notification, Stolen Vehicle Assistance | $12.99/mo | 5/10 |
Uconnect Pros and Cons.
Uconnect is recognized in the car industry as the best system, it has the best user-friendly interfaces and connectivity, and we have had some issues with it related to connectivity; however, some quality USB cables fix the problem or use Bluetooth to connect to the info system. To many people who are not tech-savvy, the Uconnect application may be complicated to use and might face challenges with the customization and the use of the info system.
Below we have laid out some of the pros and cons of Uconnect after years of use:
Why We Like Uconnect Access
Is Uconnect worth it? Well, Uconnect provides one of the best customization features on our 8.4-inch Jeep screen; it's like having an iPad on your Dash; the 8.4 inches screen provides a valuable real estate home screen to which we can add our navigation clusters and an easily accessible menu that we can easily navigate when driving, there are a lot of things we can customize on our home screen, but the ability to listen to our favorite media as we use to control our Jeep is one of the features that make Uconnect worth it.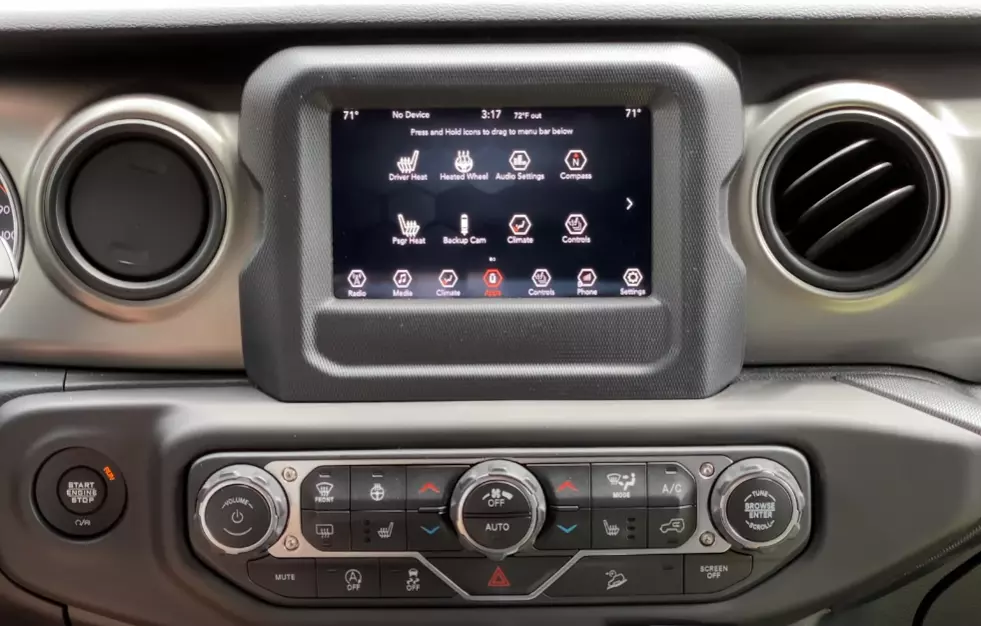 I also like the alert system where I get a notification every time my car alarm goes off; it gives us peace of mind knowing that we will be able to know when the car alarm goes off, we have had occasions when the alerts are annoying, but it's a convenient Uconnect feature.
Is Uconnect worth it in the Winter?
Yes, We also like the remote start and location feature with Uconnect; during the winter, we start our car while still in the house and start the engine to warm the car before even getting outside of the house; this is a useful feature that is a time saver and very useful during the winters.
Is Uconnect worth it for offroading?
We have also tried and used the send-and-go Uconnect feature, and the features are amazing; every time we get in our Jeep, the navigation system picks up the directions, and we are off without even touching it. Satellite navigation is our go-to screen when off-roading, and Uconnect offers just that.
The hotspot capability of Uconnect is amazing; this saves us the cost of buying additional data for the passengers on board, we use the hotspot to check out emails and work while Jeep camping and all our gadgets stay connected to the internet at all times, a lot of people use their phones to play music on their car infosystems, but we prefer the Uconnect Apps streaming services.
How do I connect my phone to my car with Uconnect?
We love Uconnect® because of its ability to connect phones to Uconnect; you can pair your phone with Uconnect® through Bluetooth and pair Uconnect with your smartphone and Uconnect® touchscreen.
Some of the features that the Uconnect App offers (iOS & Android) include remote starting of your Jeep, remote doors locking and unlocking, vehicle finder that gives you a route to your vehicle, tap into internet radios apps on your phones such as Pandora, iHeart, Spotify, etc. Uconnect sends a destination to the Vehicle infotainment system (SEND 'N GO).
Is Uconnect worth it for Android Users?
Yes, if you don't want to opt-in to Android Auto, Uconnect offers the best compatibility with Android devices compared to iOS; in our case, we have tried Uconnect with Android devices, and the connectivity between the two is fantastic.
Is Uconnect worth it for iOS Users?
It depends on the use case of the user! The compatibility between Uconnect and iOS is limiting, you will not be able to use inbuilt apps on your iOS devices on Uconnect, and you would prefer to use car play in the scenario. We have had challenges with the connectivity of Uconnect with our iPhones; the iPhone disconnects from the iPhone intermittently when connected with a USB cable. Firmware upgrades and genuine Apple Brand cables are some of the solutions to the iOS and Uconnect connectivity issues.
Is Uconnect worth it based on our likes?
Well, not every feature we have mentioned is necessary for everybody. Our information will help you decide whether Uconnect is good for you; based on our research, more than 40% of Jeep lovers cancel their subscriptions while 60% continue with the service, meaning that not everyone will like Uconnect features.
Why We Dislike Uconnect Access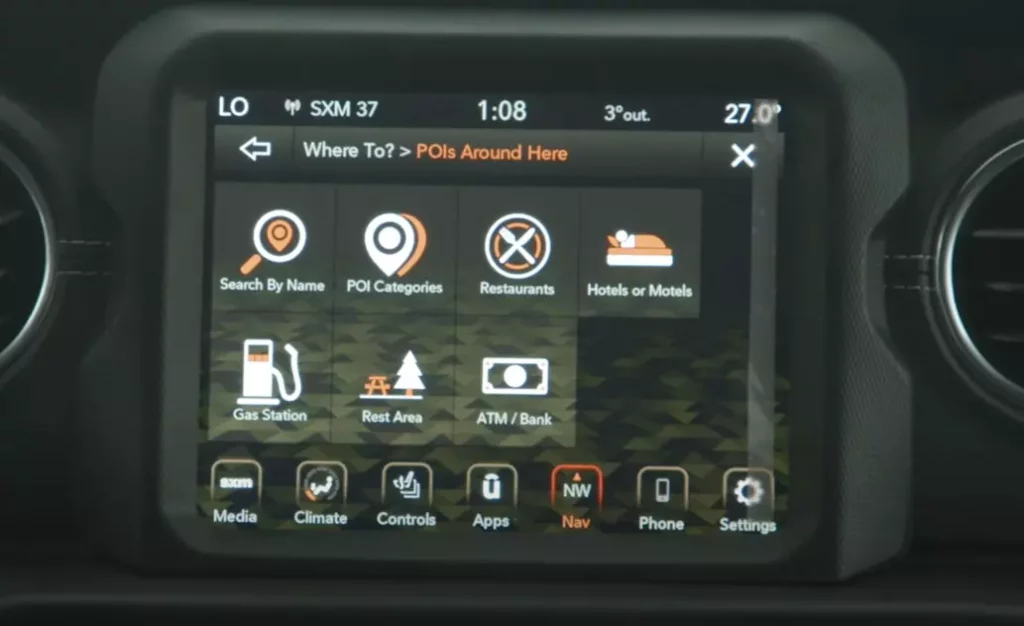 On rare occasions, our Uconnect unit would freeze, and we would be unable to use the services provided by Uconnect; the issues we noted are on an iPhone, the Unit would fail to recognize our apps, and they would appear and disappear randomly, the issues are fixed after resting the unit or updating the unit to the latest firmware.
We have also had issues with the Uconnect screen going blank, and we have to reboot the device every time this happens; this may be probably because of the wide-ranging electrical problems relating to our car or the Uconnect devices, the screen would either go blank, or the device would reboot every few seconds.
Conclusions.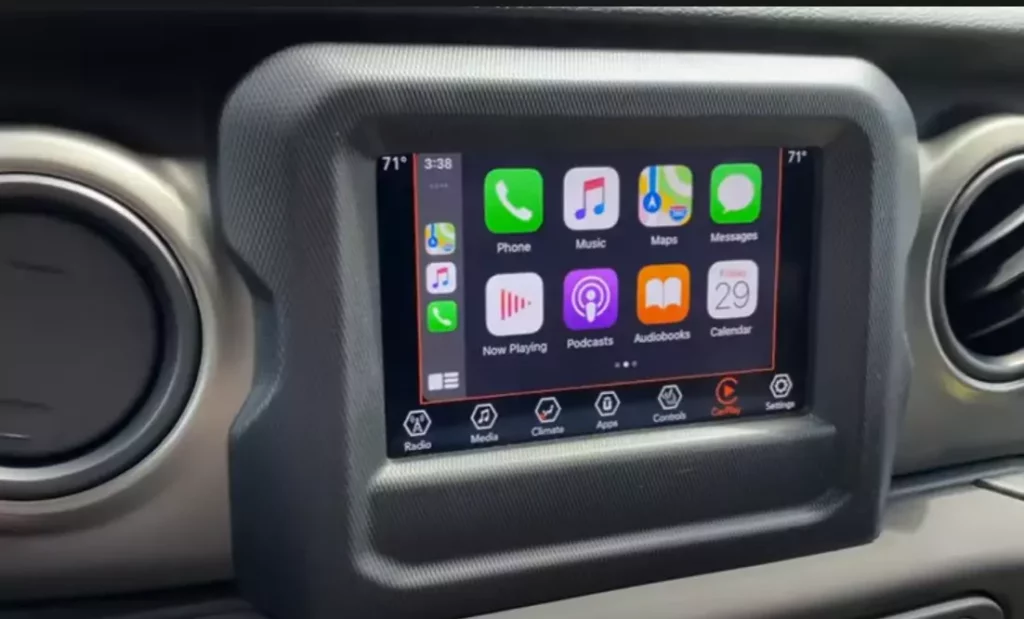 So, is Uconnect worth it? Well, the subscription to Uconnect Access is worth it 100%; the peace of mind we have had with the installation and upgrade of our Jeep to use Uconnect services has been amazing, and the customer care has been quick to respond to our queries relating to hardware issues, as you can see most of the issues, we have experienced over the past few years have been hardware related and not Uconnect subscription related.
My favorite feature is the ability to keep my Jeep gadgets connected every time I'm off-roading in my Jeep; the speeds of my internet are amazing, and I don't enjoy a lot listening to my favorite music and keeping my equipment connected without having to worry about my data running out.
We also like the health report, which saves us time from buying aftermarket OBD devices; the Uconnect subscription aggregates so many tools we used in the old days and saves us time and money, and aggregates the information in a customized home screen for easier access.
The good news is that most manufacturers are opting to integrate Uconnect with their vehicles. The ability to use the Uconnect App connected to your car is one of the modern technologies that has been changing over the years.
Uconnect cares for its users, and the regular updates on their iOS or Android Apps, And Unit firmware are some ways we know that Uconnect cares.
Is Uconnect worth it for your Jeep? Please watch this video to get more information on the features Uconnect® offers to Jeep users.
Sources.