Jeep Wranglers are recognized as the blue Jeans of 4×4, but how long do Jeep Wrangler last? This is a common question Jeep collectors and Jeepers ask themselves as the Jeep Wrangler has gained respect and become a 4X4 Collectors fodder in recent years.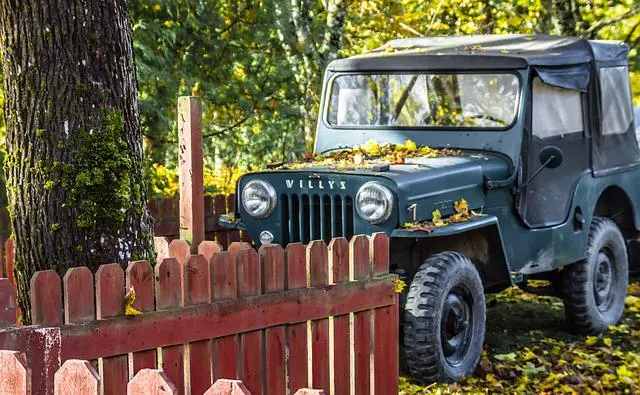 How Long do Jeep Wrangler Last?
Jeep Wranglers are built with durability and longevity in mind, and can reach up to 300,000 – 400,000 miles (or 20+ years) and still be going strong, the key to a long-lasting Jeep wrangler is regular engine maintenance, including but not limited to parts and equipment rehabilitation, mechanical repairs, interior and exterior painting, fueling and lubrication.
If you are still on the fence about purchasing a high-mileage Jeep wrangler and its high-mileage abilities, you are in good hands. This article will go through what to look for when buying a used Jeep Wrangler, its reliability, common issues to expect, and maintenance. We will provide you with information that will help you buy and maintain a high-mileage Jeep Wrangler.
How many miles is Jeep good for?
There are a lot of reasons for buying a used Jeep Wrangler, Since the release of the JK in 2007 a whole lot of markets for Jeep Wranglers opened up, with millions of Jeeps sold in the United States since then, that's why there are a lot of used Jeeps in the market, that has also opened up lots of old aftermarket Jeep parts for old Jeep Wrangler models.
If you are in the market for a used Jeep Wrangler, how many miles are Jeep good for?
Jeeps are considered reliable until they reach the 100,000 miles mark, even Jeep manufacturers believe so, that's why their longest warranty lasts for only 100,000 miles or 5 years, the warranty expires on coverage regarding the Jeeps wrangler power train components, engine, transmission and drives the axle.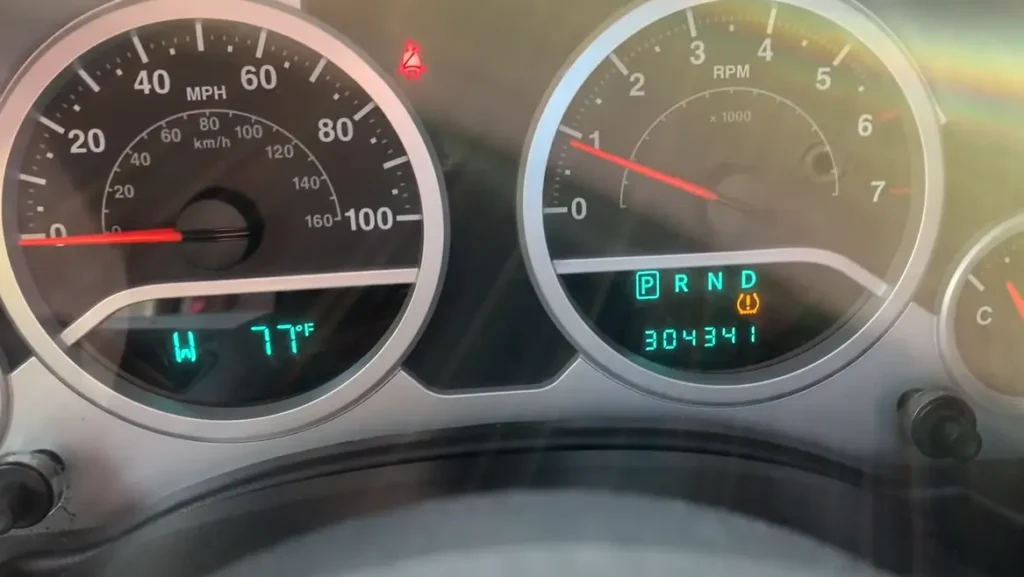 This doesn't mean that 100,000+ miles of Jeep Wranglers are not worth it. High mileage Jeeps are worth it and some high mileage Jeeps are worth more than brand new Jeeps of the same model, the most important thing to look for when buying a 100,000+ mileage Jeep wrangler is the maintenance schedule of the Jeep, engine, and mechanical parts conditions. We don't recommend purchasing a 400,000+ miles Jeep Wrangler unless you have it examined by a professional mechanic for inspection.
We recommend listening for the death tick on the engine and looking at the axles conditions when shopping for an off-roading Jeep, also look for Dana axles on the rear and 4WD drive option, you will be surprised by the number of 2wd drive old Jeeps in the used Jeep market.
A professional Jeep Inspection is recommended when buying a high-mileage Jeep Wrangler, this the Jeep examined by a professional will give you an overview of the body fit and finish, interior and exterior accessories, condition of the tires, brakes, front and/or rear axle assembly especially the differential, and engine. A professional inspection will include a scan of your Jeep electronic control unit, and detect problems in self-testing environments.
We also recommend having a reputable Jeep mechanic inspect your high mileage Jeep wrangler before purchase as they will also be able to test drive the Jeep, and being an expert, the test drive will give them a good idea of the overall condition of the Jeep.
Do Jeep Wranglers require a lot of maintenance?
Jeep wranglers require an average annual maintenance cost of $700 on overage, you will need to frequent the mechanic roughly 0.3 times a year, compared to other SUV owners' jeeps will frequent the mechanic for repair fewer times, however since most Jeep owners use their Jeep on difficult terrains and tend to abuse them a lot, 13% of mechanic visits tend to be severe (We consider any repair that exceeds $500 to be major repair).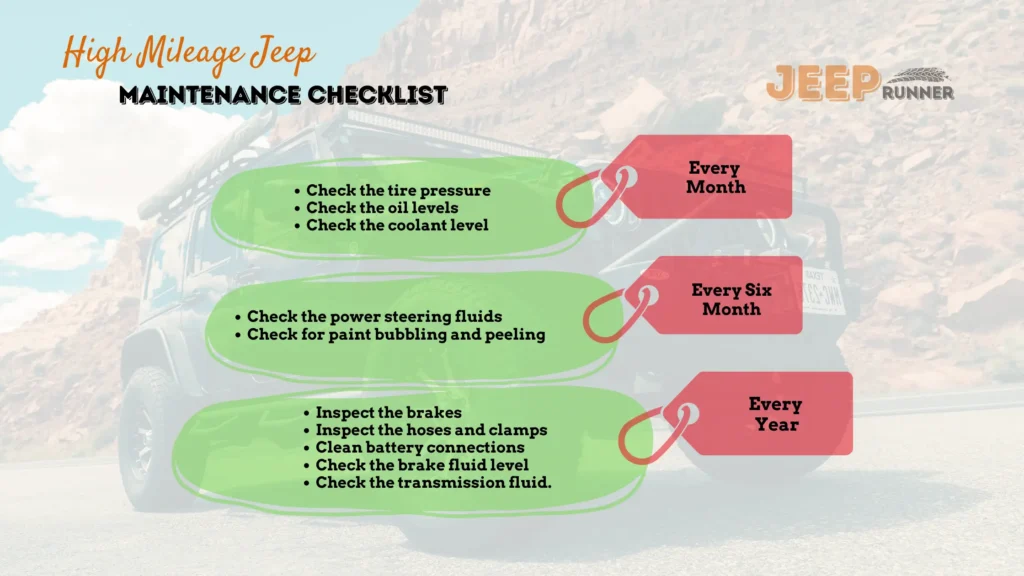 Some of the maintenance tasks for your Jeep Wrangler include:
Jeep Wrangler tires change frequency.
Jeep tires will give you a mileage of 40,000 to 60,000 or about 6 years depending on your Jeep tires maintenance. You should maintain your Jeep tires after every 5,000 to 8,000 miles, however, you should check for uneven wear and tear after every month. We normally check for uneven wear on our tires early in the morning.
Jeep Wrangler oil change frequency
You will require to check your oil depending on the mileage of your Jeep, for high mileage Jeeps, keeping your oil levels in check is one of the factors that will help determine how long your Jeep wrangler will last.
A Jeep service is when you bring your vehicle to a shop for a regular inspection. A mechanic will assess the state of your vehicle and search for signs of deterioration in components like the engine belt, brakes oil, Jeep oil, and filters. Your oil filter is frequently changed as part of the service at the garage.
For synthetic oils, you will have to flush and replace the oils every 7,500 to 10,000 miles, for conventional oils we recommend flushing and replacing after every 3,000 to 5,000 miles.
Jeep Wrangler coolant change frequency
We recommend flushing and replacing your Jeep wrangler coolant with HOAT (Hybrid Organic Additive Technology) and OAT (Organic Additive Technology) after every 30,000 miles or five years.
Jeep Wrangler steering fluids change frequency
To maintain your Jeep and help it last for long, you will need to check your power fluids level frequently, we recommend checking your steering fluid levels after every six months, A jeep wrangler steering fluid should be able to last for at least 30,000 miles or three years.
Jeep Wrangler shocks and struts change frequency
Your Jeep wrangler shocks and struts are one of the most active mechanical parts of your rig, they frequently need regular maintenance and check, Jeep wrangler shocks are prone to leaking, being broken, and damaged from off-roading stress. According to the majority of the manufacturers, Jeep wrangler shocks are made to last for up to 100,000 miles.
Check for paint bubbling and peeling
After every six months, you should check for paint bubbling and peeling, on old generation Jeep wranglers the paint was made to last for 5-10 years while the newer generation of Jeeps paints lasts 10-15 years. You should check and maintain your Jeep paint to help your jeep last long, we also recommend painting your jeep interiors with bed liners to help prevent rust and corrosion on the panels.
Jeep Wrangler brakes change frequency
You should maintain your Jeep wrangler brakes by frequently checking your brakes fluids, brake fluids last for at least 2 years regardless of the mileage, however, you will need to check your brake pads after every 30,000 to 70,000 where you will need to change them
Inspect your Jeep hoses and clamps
Jeep wrangler hose and clamps are built to last for the entire life of your Jeep, however, they frequently become loose or leak from wear and tear, they are the most inexpensive Jeep maintenance service, you should regularly check for leaks and loose clamps on your Jeep, we recommend gear type clamps when replacing your screw clamps as they tend to hold much longer than screw type clamps.  
Final thought.
This concludes our article on how long do jeep wrangler last, now that you know everything regarding the life of a Jeep wrangler that would help you purchase a high-mileage Jeep wrangler and maintain it for longer life, you have all the answers you will need to increase the longevity of your Jeep wrangler.
Jeep wranglers are one of the most durable SUVs in the market, they tend to last up to 400,000 miles under well maintenance and service, with some of the Jeep parts requiring regular monthly checks, and some of the used Jeep wranglers from the first generation of Jeeps are more expensive than the new generation Jeeps as they tend to attract purists and Jeep collectors from all over the world.
We hope that this blog post has provided you with information that was helpful to you, if you still have any queries regarding the Jeep Wrangler, check out our Jeep guides for more stories like this, we always have your back.
If you have a Jeep with 100k miles or you are considering buying a Jeep with 100k miles, this video will help you understand the conditions of a high-mileage Jeep, and help you understand How Long Jeep Wrangler Lasts!