Most people buying their first Jeep wonder whether they should take a Jeep warranty extension, a Jeep extended warranty is one of the things most buyers are not sure whether it's worth it or not!
New Jeep buyers are not sure of the Jeep's reliability in their period of ownership, they don't want to make the mistake of buying not taking the extended warranty and they get into mechanical failures before their warranty expires after 150,000 miles/8 years, they are also wondering whether they should just pay out of pocket in case their Jeep develops mechanical problems.
An extended warranty is a commitment for first-time Jeep buyers, for us, we did our due diligence when purchasing Jeep warranties because not only is the Jeep expensive, but we also needed to make some mods to our Jeep that would also cost us. And investing $2,000 – $4,000 on an extended warranty is quite a bit of money for some first-time Jeep buyers.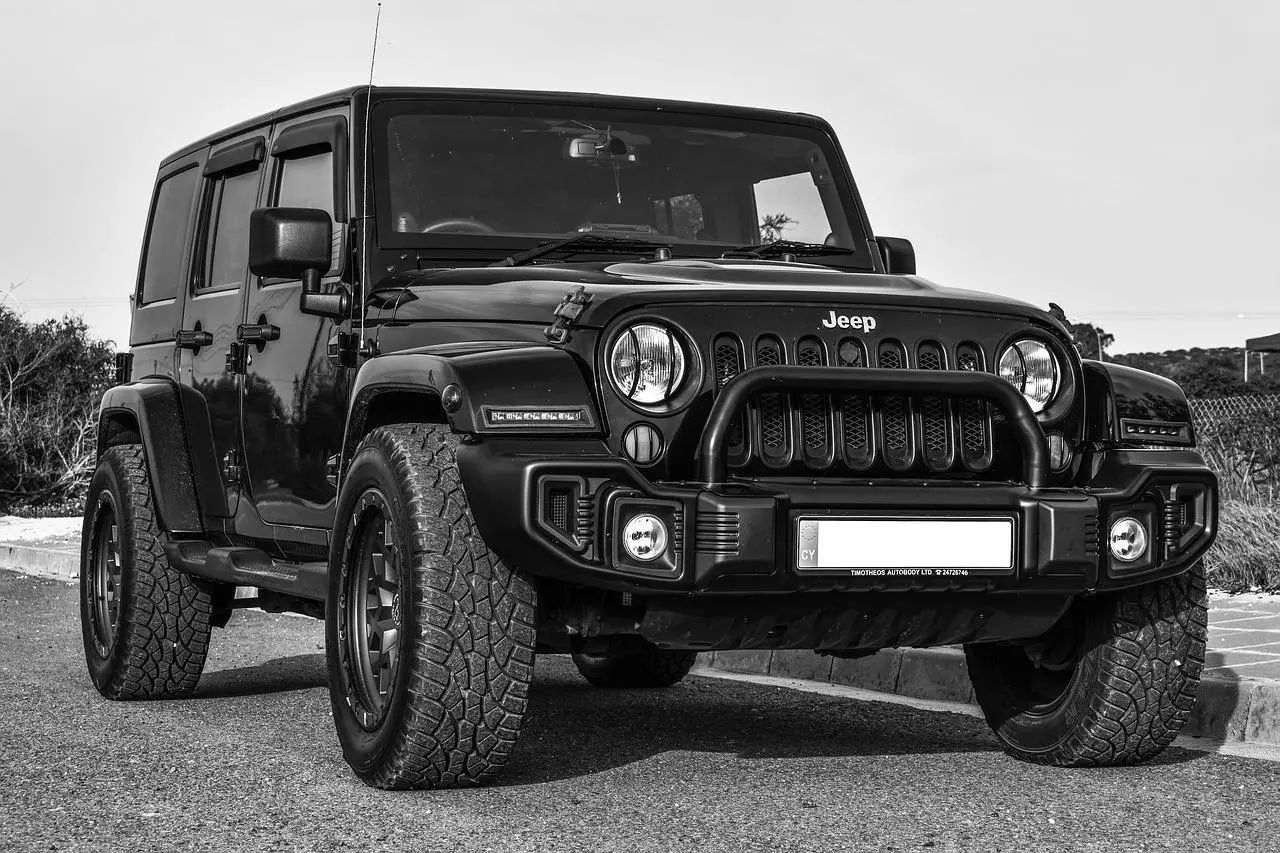 Is it worth it to take a Jeep warranty extension?
When researching whether to take a Jeep warranty extension, we had to ask ourselves three questions, which we will answer in this post, that will guide you when deciding to take a Jeep extended warranty, and also help you understand whether it's a good investment or not.
Jeep warranty extension: Depends on how you plan to use your Jeep.
How you plan to use your Jeep is a determinant if you should take a Jeep warranty extension plan, some Jeepers use their Jeep as a daily driver, others for off-roading purposes.
If you will be using your Jeep for daily driving there is a high chance your Jeep will be a stock Jeep, and you don't have plans for modifying your Jeep. In case you will keep your Jeep stock, as in the factory, your Jeep is a good vehicle, and we recommend having a Jeep warranty insurance as you are more likely NOT TO have any issues with the insurance during compensation.
For others, you will use it for off-roading and also as a daily driver, and you will modify your Jeep, and you should note any modification might dishonor your warranty. Insurances will use any modification against you. For example, if you install aftermarket gears in your axle to increase your Jeep's performance, and it damages your axle, your insurer might claim that it's because of the aftermarket gears that your Jeep has mechanical problems and they will not cover the problem for you despite having their protection plan.
If you plan to modify your Jeep with aftermarket parts, you should note that you are more likely to have issues during compensation, and you will have a long process of modifying your Jeep and consult with your insurance regarding every aftermarket part you will be installing ion your Jeep, to make sure they allow it in their plan.
Jeep warranty extension: Depends on your Jeep ownership plans.
Jeep warranty extensions are also dependent on how long you intend to Keep the Jeep, if you don't plan on keeping your Jeep for long, you can transfer your warranty jeep contracts and benefits to the new owner for a $15 fee. If you plan on keeping your Jeep, you might want to have a Jeep warranty extension.
Depending on your Jeep ownership plans, you might want to take a Jeep warranty extension if you plan on Keeping the Jeep or choose not to if it's just an investment that you might sell soon. However, the new owner will want to know about your Jeep service schedule, and having a warranty will show that you take good care of your Jeep.
For us, we have owned Jeeps for 20 years, but have lemons now and then, but the Jeep brand is dependable in the long run, and it's built to last, having a good protection plan with original plans, will ensure that your Jeep gets the best tested and trusted parts in case their stock parts have mechanical problems.
What is covered under the Jeep extended warranty?
It's worth noting that all Jeep warranty extensions are offered through Mopar® the parts manufacturer of Jeep vehicles. Mopar extended warranty will cover your Jeep mechanical failures up to150,000 miles or up to 8 years. They will offer you two options maximum care and added care plus.
Maximum Care: Jeep warranty extension
A maximum care jeep warranty extension will cover your Jeep mechanical parts for up to 125,000 miles or 8 years. The costs are fairly priced and comprehensive since the cover includes more than 5,000 mechanical Jeep parts that are in your Jeep. Mopar Jeep warranty extension will also guarantee you will get original parts replacements directly from the manufacturer compared to third-party plans that might offer you aftermarket parts.
I'm not here to bash out third-party jeep warranties, in fact on our Jeep we have a third-party warranty, and the reason we took an aftermarket warranty on top of the Jeep warranty extension is to enjoy a longer-term cover, and flexible plans depending on your third-party insurer.
Added Care Plus: Jeep warranty extension
The added care plus jeep warranty extensions will cover your Jeep mechanical problems up to 800 Jeep parts, such as the engine, transmission, and more. The costs are comprehensive and the added care plus will cover your Jeeps up to 150,000 miles. Under the added care plus there are two versions for your Jeep, the standard added care plan and the powertrain care plan, all these Jeep warranties will be offered to you as a choice by your Jeep dealership for you to compare and choose.
Jeep warranty extension: Deductible Options & Additional Perks
Jeep warranty extension has deductible options of $0, $100, and $200, there are also additional perks available for you in the first 100,000 miles; additional perks for your Jeep warranty plan includes:
Roadside assistance: Up to $100 per roadside assistance
Towing: Up to $100 per towing
Rental Car Reimbursement: Up to $35 per day and a maximum of $175 per rental car reimbursement.
Trip interruption benefit: Up to $1,000 per trip interruption.
Key Fob Replacements: Up to three key fob replacements or a maximum of $600 Jeep Key Fob replacement.
Jeep factory Warranty.
According to the Jeep basic limited coverage, which we call the bumper-to-bumper warranty, your Jeep covers the costs of all parts and labor that will be needed to repair the stock parts; the most common plans include:
Jeep Warranty
Warranty Length
Bumper-to-Bumper Limited Warranty
3 years/36,000 miles
Powertrain Limited Warranty
5 years/60,000 miles
Anti-Corrosion Perforation Limited Warranty
All Panels: 3 years/ Unlimited Miles
Outer Panels: 5 Years/100 Miles
Federal Emissions Warranty
2 Years/24,000 Miles
Specific Components: 8 Years/80,000 Miles
A jeep factory warranty should be offered by your Jeep dealer and should cover specific parts of your new Jeep, you should also be offered a Jeep Owners manual that will give your more details about your new Jeep.
Basic Coverage Limited Warranty
The Jeeps factory basic coverage warranty offers you coverage of all parts of your new Jeep parts and systems, minus the exclusion listed such as the tires or upgraded items, or changes after your new Jeep has left the factory. This means you should make sure to consult with your dealership before customizing your new Jeep to check whether the parts you want to change or upgrade on your Jeep are covered.
Anti-Corrosion Perforation Limited Warranty
The corrosion warranty from Jeep covers metal panel repairs and replacements if they get holes or rust, it's important to note that this warranty does not cover cometic or surface corrosion of your Jeep.
Powertrain Limited Warranty
The power train limited warranty guarantees you original factory replacements and repairs of your engine, transmission, and driveline of your new Jeep if they become defective before the warranty expires.
Federal Emissions Warranty
The federal emission will cover your new Jeep parts such as the exhaust manifold, catalyst converter, and power train control module in case they need replacement or are defective before the warranty expires in 2 Years/24,000 Miles, some specific components are covered up to 8 Years/80,000 Miles.
What is not covered by Jeep warranty?
If you plan on modifying your Jeep to suit your personal requirements, you should consult with your Jeep dealership, this is because there are modifications that are not covered by the Jeep warranty, the following lists what could void your Jeep warranty and any repairs needed from them will also not be covered:
Installing non-Chrysler Motors Jeep equipment, parts, or accessories
Utilizing unique materials or additives not made by Chrysler Motors
The refrigerant that Chrysler Motors has not approved
Rustproofing or other protective treatments you apply to your Jeep.
The warranty also excludes any damage caused by collision and acts of nature including the weather such as:
Chemicals
Tree sap
Salt
Ocean spray
Acid rain
Road hazards
Hailstorms
Windstorms
Tornadoes
Sandstorms
Lightning
Floods
Earthquakes
Here is a video that we found useful, the video will help you nail down your research:
How long is Jeep factory warranty?
There are two Jeep factory warranties: The bumper-to-bumper Jeep factory warranty that lasts for 3 years/36,000 Miles, and the Powertrain Jeep factory warranty that lasts for 5 years/60,000 Miles.