If you own a Jeep JK, we are quite sure you have heard of people regearing Jeep JK, in this article, we will explain why Jeepers regear their Jeep JK, what regearing do to your Jeep JK, and if you should regear your Jeep JK.
Regearing Jeep JK involves changing your factory pinion gears and ring gears to a different ratio mostly due to the change in tire sizes, regearing a Jeep JK improves its speed and torque required for maximum off-road performance.
To learn more about your Jeeps differential parts and functions, please read our related guide on Understanding Jeep Differentials.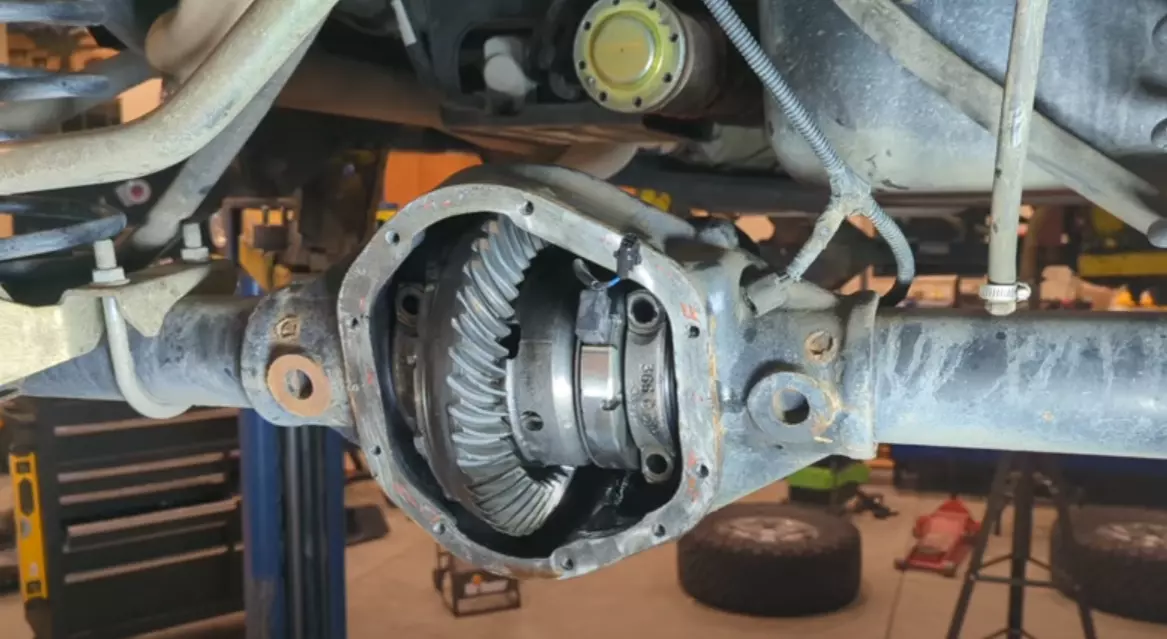 Regearing a Jeep JK is a subject that is rarely talked about by Jeepers nowadays, however, if you have changed your stock tires and upgraded them, then you might need to regear your Jeep JK for maximum performance, and off-roading capabilities.
Best gear ratio for 35-inch tires jeep JK
We have 35s and always install with 4.88s, we don't recommend installing 4.56s unless you are just a mall crawler. The reason we recommend regearing Jeep JK with 4.88s is that we always swap our Jeep tires from 35s to 37s and the Jeep JK 4.88s can easily handle the swap without having to regear our Jeep JK, in case you are just building your custom Jeep Wrangler, and don't know yet which tires sizes are good for you, we recommend installing 4.88s for an easier transition.
We are also not wrong with 4.88s, lately, Jeep has introduced an Xtreme Recon Package with 4.88 on their 4-door Rubicon and Wrangler 392 models. 4.88 are the best gear ratio for 35-inch tires Jeep JK because they offer the best approach, break-over, and departure angles.
Regearing Jeep JK is not cheap, we regeared our Jeep JK for $700 last year, but the drivetrain didn't last and we have to upgrade again with high-quality differential parts for $3000.
Pro Tip: You don't have to regear if your upgrade to 35s, your Jeep differential can well accommodate 35s on their own, however, below are some of the reasons you might consider regearing your Jeep JK:
Why Regear a Jeep JK.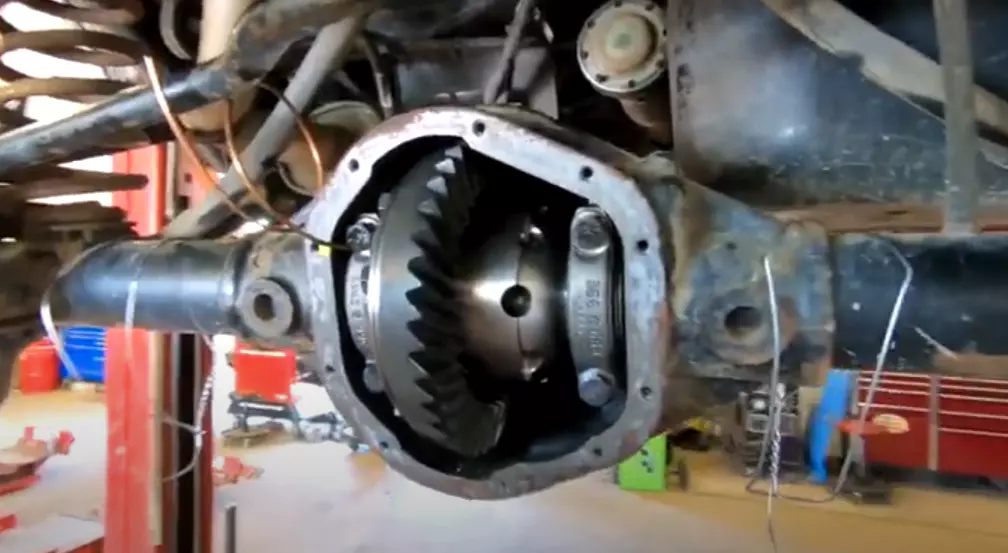 You should think about regearing Jeep JK whenever you want to customize your Jeep, ad increase your acceleration, upgrade your tires, improve fuel economy, and improve off-road performance and wheel stability, we have explained how regearing Jeep JK helps in all the Jeep mods mentioned below:
Recovery of lost power
To answer this question, we will explain why we regear our Jeep JK, the first reason is that we always upgrade our stock tires with off-roading tires available on the market, we shot for 35s or 37s for off-roading purposes. You can use the Jeep regear ratio chart, but we normally use this gear ratio equation when matching new gears to match with the diameter of new wheels, and round up to the nearest gear ratio to recover lost power.
(Old Gear Ratio X New Tire Size)/Old Tire Size = New Gear Ratio
Increased engine efficiency
Since we also participate in Jeep wheeling competitions, speed matters, and we don't want to be slow in a competition, for this purpose regearing Jeep JK is an option that improves our speed compared to our competitors who don't regear their rigs to match their bigger tires.
Improved fuel mileage
A stock Jeep wrangler is not reliable, and so is a Modified Jeep wrangler which is worse, increasing your tires without regearing alters the fuel efficiency of your Jeep JK and the safety of your Jeep, you should always match the factory ratios on wheels and gears since Jeep has researched and tested the ratios to be reliable to their standards.
Better towing capacity
If you want to improve your Jeep JK towing capacity, you can regear your Jeep JK to increase the towing ability of your Jeep JK, The increase in the gear ratios multiplies the power output of your Jeeps engine and trans, if you choose a shorter gear ratio for your Jeep/ higher number will give more power to your Jeep JK traction, improving the towing ability, its important to note that regearing doesn't change your Jeep JK tow rating.
Do you have to regear both axles?
You will need to regear both axles, the front, and rear axles should be regeared simultaneously, A Jeep with the difference in driveshaft speed is a recipe for disaster, and can break your axles, driveshaft, or cause excessive wear and tear on your other differential parts.
This is why you should always shop for the correct gear sizes and buy the correct gears, its important to understand the regearing process of your Jeep JK, to avoid issues as we had of gears that break down on you, shop for high-quality gears, and take the Jeep JK to a professional Jeep mechanic who has experience with Jeep differentials and regearing.
Jeep JK regearing process.
Gear ratios available for your Jeep JK are 4.10:1, 4.56:1, 4.88:1, or 5.13:1. It's important to understand all the gear ratios before buying gear for your Jeep JK, don't just buy gear without understanding what goes with them, and the preparation needed on your Jeep before regearing Jeep JK.
We don't recommend regearing your Jeep JK unless you have done this before and have researched and consulted with a professional before attempting to regearing your Jeep JK, regearing a Jeep JK is a labor-intensive service that took us 5 days, however, we were told the minimum days to regear the Jeep JK is 3 days, but we wanted additional 2 days for the mechanic to regear our Jeep JK without time pressure.
Improve the performance of your Jeep JK differential by learning more about Slip Yoke Eliminator and how it compliments your Jeep JK differential upgrades.
You should also consider your drivetrain or any other mods you have on it such as a slip yoke eliminator, and gears that will stress the slip yoke eliminator that will cause the rear shaft to snap.
When regearing Jeep JK, the services will include front and rear ring pinions, Lube locker Gaskets for both front and rear differentials, break-in oil, and gear lube service.
The video below shows a step-by-step process of regearing a Jeep JK: