A Jeep snorkel purpose is to protect your Jeep's engine's mechanical and electronic components from water, dust, and other microparticles, making a Jeep snorkel an important accessory for off-road Jeep enthusiasts.
Also called a raised air intake by Jeep wheelers, a snorkel is one of the most powerful weapons in an off-road Jeep, that will prevent water and dust from being sucked into your engine. When water gets into your Jeep engine it can hydrolock your Jeeps engine, which is a critical problem and a potential engine killer.
In this article, we'll take a look at the purpose of Jeep snorkels and some of the reasons why you might want to install one on your vehicle. We'll also provide some tips on how to choose the right snorkel for your Jeep.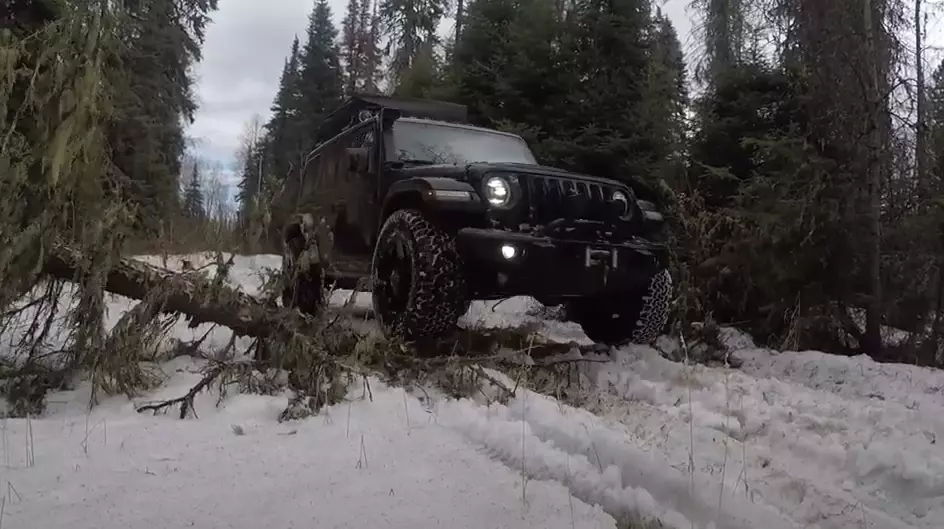 Looking to enhance your off-road Jeep? Check out the Best JK lift kit for 35 Inch Tires
Jeep snorkel Purpose
There are a lot of reasons you might want to install a Jeep snorkel, below we have listed some of the reasons why you should consider installing a snorkel in your Jeep:
If you occasionally participate in Jeep wheeling, or water crossings you will need to install a snorkel, just in case it gets muddy and floods in your favorite Jeep trails, you will not miss out on the fun, as you will have a raised air intake that will protect your Jeep.
A Jeep snorkel purpose is to act as a cold air intake, when it comes to the air intake, a snorkel is the only cold air intake available for your Jeep. Aftermarket air intakes take air from underneath the hood of your Jeep, and regardless of how you try to install aftermarket air intakes, they don't get efficient cold air. Installing a snorkel on your Jeep allows you to draw air from outside of your Jeep giving your maximum performance of your Jeep.
Some Aftermarket Jeep snorkels are made with a prefilter, which is ideal for Jeep wheelers in the sand, and general Jeep off-roaders, the air filter on a snorkel makes sure you have cleaner air that is filtered before it gets into your other engine filter, making sure you are double protected from junk into your engine.
Jeep snorkel installation tips.
If you are a Jeep off-roader, or just a Jeep owner who is looking forward to installing a Jeep snorkel, there are a few considerations you should keep in mind, having installed a snorkel in our Jeep, we can share our buying and installation guide to help you when deciding to buy a snorkel on your Jeep.
Jeep wading depth rating.
When installing a snorkel in your Jeep, you must understand the water wading ratings of your specific Jeep, we have listed below some of the water ratings for the Jeeps you will most likely install a snorkel on:
| | |
| --- | --- |
| Jeep Wrangler | 30 inches |
| Jeep Rubicon + 4Xe | 30 inches |
| Jeep Gladiator | 31.5 inches |
| Jeep Cherokee | 20 Inches |
| Jeep Compass | 330 mm |
This means you have to encounter the wading depth from the factory, because, with each rating depth, Jeep has taken to protect other mechanical and electrical components of your Jeep from water, even after installing a snorkel in your Jeep, you must understand other parts of your Jeep might not be protected, and you should door seal and waterproof exposed components such as doors, fluid reservoirs, and electronics in the engine bay. A Jeep snorkel purpose is to give your Jeep the ability to breathe when moving through water.
Shop for a snorkel made for your Jeep.
There are several aftermarket snorkels available for your Jeep model, make sure you buy a snorkel that is made specifically for your Jeep; we have found that some Jeepers like making a custom snorkel than purchasing one since they can customize the snorkel based on their requirements and needs.
However, a custom snorkel will lead to a change in the internal air intake assembly to fit it, we recommend the easier route of buying a snorkel made specifically for your Jeep, that ships with gaskets and seals that allow you to easily bolt your snorkel where the standard air intake sits.
A good Jeep snorkel purpose is to prevent costly engine damage when crossing hazards or floods, and shopping for a snorkel designed for your Jeep, increases a snorkel's efficiency on its Job since manufacturers take time on research and testing before manufacturing.
Determine the type of snorkel head you want.
There are two types of snorkel heads available for your Jeep, the Ram and cyclone type (vortex), a ram snorkel head faces forward forcing air into the snorkel as the Jeep moves at high speed, its drainage of dust and water is through a dump valve that is located before the air filter.
The cyclone or vortex type has tilted vanes inside the bowl head shape of the snorkel that cause air to whirl around inside. The whirling of the air inside the snorkel causes a centrifugal force that pushes dust and water outside of the bowl and collected at the edge of the bowl.
After years of experience with Jeep snorkels, we recommend the cyclone or vortex type of snorkel as it's more effective in getting cold air inside of your engine, we don't recommend the ram snorkel as can affect your Jeep performance and fuel economy.
Pro Tip: Avoid installing snorkels with several joints before the pipes make their way to the air filter, so many joints increase the chances of leaks that are hard to notice, and it's bad news and forfeits a Jeep snorkel purpose.
Be prepared to cut holes in your Jeep.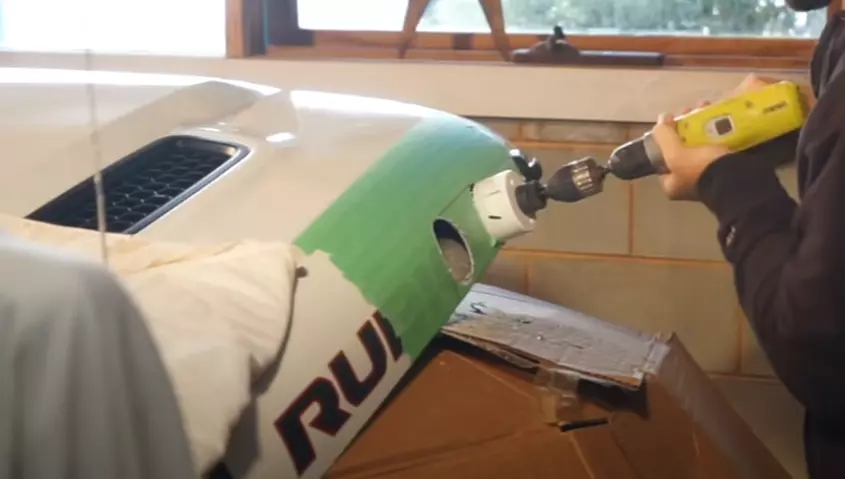 A Jeep snorkel purpose is to get air into your Jeep engine, for this to work you will need to cut holes in your Jeep body, or your fenders, make sure you cut the holes professionally with a 3-inch hole saw and rust-proof the edges of your Jeeps body so that you have made snorkel cuts. Otherwise, the cuts you are going to make when installing your Jeep snorkel may result in corrosion.
You should also use silicon sealants to properly seal around your joints, and gaskets where necessary, please note it's important to make sure no air leaks are happening on your snorkel intake system.
Interested in related posts, check out our Guide to Jeep off-roading.
Conclusions
There are a lot of different options when it comes to buying a snorkel for your Jeep, knowing a Jeep snorkel purpose and considering the tips we have shared with you, we believe you can make an informed decision regarding what kind of snorkel you will install on your Jeep and install it with the help of our tips.
After installation of the snorkel on your Jeep, make sure you test if the snorkel is working as it's supposed to, a snorkel test will involve making sure there are no leaks cracks or loose connections that might lead to expensive repairs.
Despite having to install a snorkel in your Jeep, it's a magical Jeep accessory, you have to keep in mind your Jeep's wading ratings, and other issues, it cannot prevent your Jeep from being washed by floods, or water from seeping into your Jeeps cabin.
The video below shows how to install a snorkel on your Jeep wrangler or Gladiator:
Last update on 2023-09-23 / Affiliate links / Images from Amazon Product Advertising API