Depending on how you want to use your Jeep, you can either use a body lift vs suspension lift, so lets us review the differences between a Body lift vs Suspension lift Jeep.
Today on Jeep Runner we are going to compare body lift vs Suspension lift. One of the biggest questions Jeepers ask us on our contact form, emails, and social media pages, is what kind of lift should I install on my Jeep, or what the difference is between a body lift and a suspension lift.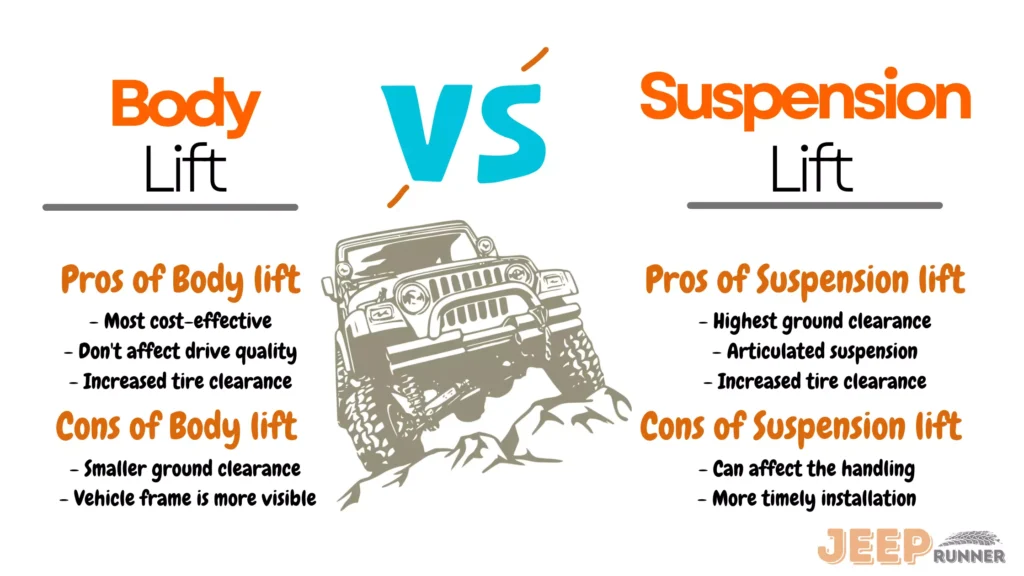 Tip: Before buying a body lift kit or a suspension lift kit, It's important to understand the pros and cons we have mentioned in this post – you should also understand your local laws and regulations regarding lifting your vehicles, research your insurance coverage, and the type of lift kit they deem fit for your Jeep.
Well, back in the days when we were customizing our Jeep Wranglers, there was a quite big difference, if you lifted an old Jeep and looked under the frame it looked terrible with a body lift, in modern Jeeps, Jeep has installed inner fenders and now you can install a body lift one Jeep and suspension lift on another Jeep and you will not be able to tell the difference in terms of the looks.
Body lift vs suspension lift
Below we have explained what a body lift and suspension lift do to your Jeep/truck, we have also explained the advantages and disadvantages of each lift kit to help you make a decision on the best lift kit for your Jeep.
In the case of a body lift
If you want to lift your Jeep with a body lift, there are some things you will need to understand before you make that final buying decision, a body lift takes the body of your Jeep and lift it, a body lift will give you more room between your Jeep's big tires and your fenders.
What are the Pros of a body lift?
Body lifting is a common practice by Jeepers who are into Jeep Offroading, by moving your Jeeps body up and giving your Jeep more space between the tires and fenders, you can remove bump stops, which will allow your Jeep tires to flex easily up towards your Jeeps body, meaning that when offroading all your four tires will stay on the ground when you face big obstacles.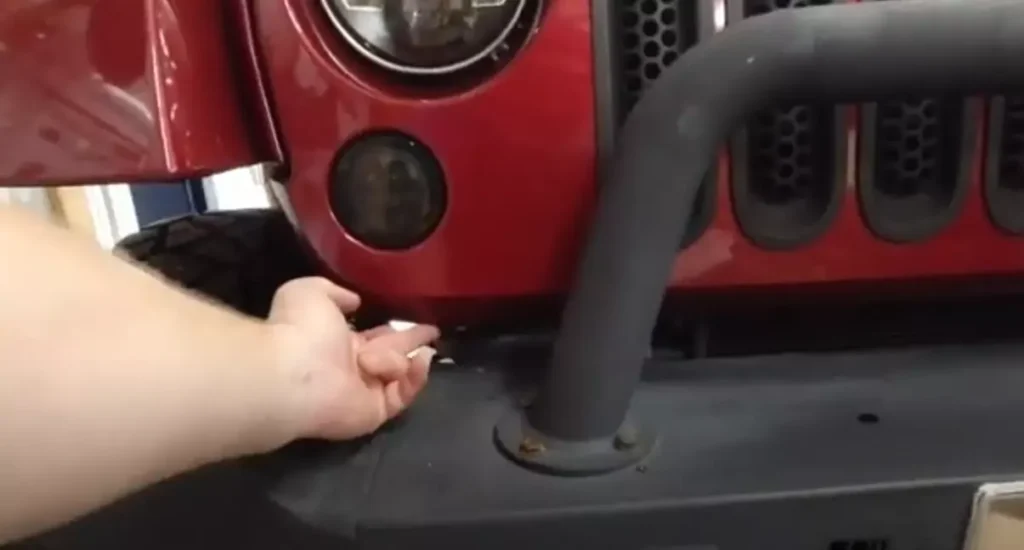 Body lifting will also raise your Jeeps drivetrain (Engine and Transmission), and eliminate the underbelly almost completely, by raising the drivetrain components, this is why offroaders love body lifts because a body lift will give a whole more lift and benefits that will protect their Jeeps drivetrain.
If you need to upgrade to big tires on your Jeep without changing your suspension lift, a body lift is the best bet, because your Jeep's center of gravity gets evenly distributed and low, and your Jeep's ground clearance gets evenly distributed and high.
What is the point of a body lift?
In summary, we recommend a body lift if you need to install big tires and get more ground clearance for occasional offroading with your Jeep buddies. We also recommend installing body lifts on old Jeeps without too many electrical components.
What are the cons of a body lift?
If you are a frequent reader of our articles, you will notice we don't recommend body lifts to our readers, and in this section, we will highlight the cons of a body lift that will explain why we don't recommend body lifts.
The biggest problem with body lifts is that they overstretch the components of your Jeep, so if you have an old Jeep like a Civilian Jeep (CJ) 1944-1986, Jeep Wrangler YJ 1986-1995, Jeep Wrangler TJ 1996-2006, that doesn't have a lot of electrical components with ECUs controlling the electrical components, with a body lift you will have less wiring problems to worry about.
However installing a body lift on newer generation Jeep wranglers (Jeep Wrangler JK 2006-2018, Jeep Wrangler JL 2018-Present, Jeep Wrangler 4Xe) with lots of electrical components you will be overstretching all that wiring and can create electrical problems if some of the wires become damaged, gets undone, stressed or frayed.
A body lift creates a gap between the frame and the body that you can see through and easily noticeable, we demonstrated this weird spacing on our Jeep Wrangler with a body lift that lifted its bumper and the tailgate, but because the lift kit hasn't raised the frame that holds the exhaust hangers, which causes the exhaust tips to sit more than 3 inches lower – and the setup doesn't look quite right either.
The same case applies to front bumpers, the grill sits way taller than the bumper, and this is the reason we don't recommend a body lift because the gaps don't give the Jeep a cleaner overall look.
How much does a body lift install cost?
Two factors will determine the cost of your body lift installation, the cost of body lift kits and the cost of installation. Body lift kits cost between $400 to $4,000 depending on the brand and quality of the body lift kit, installation also is determined by the professional doing the work and the extra services rendered, somebody lift kits are complicated to install and will cost you more to have them installed, the costs range from $800 to $5,000.
The Case of a Suspension lift
A suspension lift will change the suspension geometry of your Jeep and lift it using the suspension components, with a suspension lift your Jeep's suspension and everything will stay in the same place you will just be lifting the Jeep using suspension.
We recommend suspension lifts over body lifts because suspension lifts offer better quality overall as we are going to explain:
What are the Pros of a Suspension lift?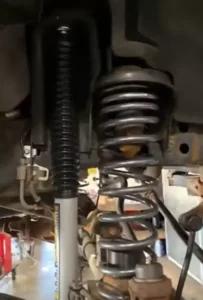 Compared to body lifts there are several benefits of having a suspension lift, the suspension lift gives your Jeep extra ground clearance which can come in handy when offroading performance for example; Suspension lifts improve the traction of the tires because it ensures that all the tires are in contact with the surface when offroading through obstacles.
A suspension lift will increase your Jeep's ground clearance by up to 2-3 inches easily, additional lifting your Jeep with a suspension kit will allow you to fit larger tires that will further increase your ground clearance allowing you to traverse taller obstacles when offroading in your Jeep.
When using a suspension system, you will be able to connect your wheel system to the chassis via passive or active-controlled articulation, which will help you regulate wheel placements concerning the chassis of your Jeep during offroading or traversing obstacles.
What are the cons of a Suspension lift?
A suspension system can affect your Jeep handling, such as steering pulling sideways, bumpy rides, and less control when on the highway – it's important to note that a suspension system will smooth out the ride when offroading because it will maximize the contact points of your tires (traction) providing steering stability and handling.
Installing a suspension kit is straightforward, I have installed a suspension lift kit myself (note I'm a professional and I have done this quite frequently), however, it takes me a whole afternoon (7 hours), to install a suspension kit, but when I was new to body lift kits and suspension kits, it usually took me a weekend to complete an installation.
Suspension Lift Costs
| | |
| --- | --- |
| Suspension lift size | Affordable |
| 2 Inch | $250 |
| 3 inch | $300 |
| 4 inch | $1000 |
| 6 inch | $1,000 |
Can you use a body lift with a suspension lift?
Body lift and suspension lift combination was a common thing in the past on Old Jeeps, because most lifts were only 2-3 inches and Jeepers only needed only one extra inch lift to get the ground clearance needed, so instead of buying a more expensive lift kit they would get a little body spacer for combination purposes. In the old days, the combination was not a problem because the old Jeeps had not many electrical components.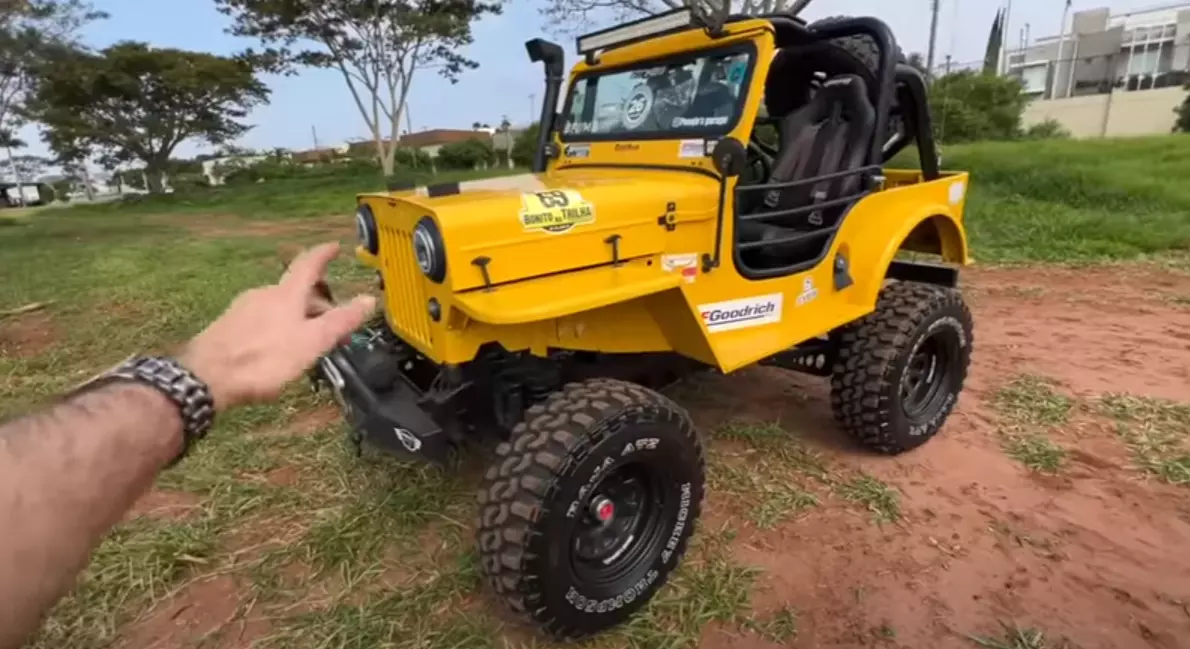 Best lift kit brands
There are a lot of aftermarket lift kits available today, the list below highlights some of the best lift kit brands we have either installed on our Jeeps or we have had to help our Jeep friends install in their Jeeps, we have also conducted extensive research to include premier suspension brands in this list:
| | | |
| --- | --- | --- |
| Superlift lift Kits | Skyjacker lift kits | Rough country lift kits |
| Bulletproof lift kits | ReadyLIFT lift kits | Fabtech lift kits |
| Pro Comp lift kits | Rancho Lift Kits | BDS Suspension lift kits |
| Bilstein lift kits | Eibach lift kits | KW Suspensions |
| Koni | GReddy | KYB |
Frequently Asked Questions.
How long do body lifts last?
A body lift kit can last the lifetime of your Jeep depending on how you use it, however, they are made to last up to 60,000 miles or 3 to 5 years from the day of purchase and installation. That's when even the insurance will not cover your lift kit.
Does a lift affect gas mileage?
Yes, a lift kit will affect your gas mileage because the higher your Jeep is lifted it increase the more aerodynamics drag of your Jeep increasing up to 5% of your gas mileage on the highway, and up to 2% in the city.
Does a lift kit void insurance?
A lift might void your insurance if it's not recommended by the insurance company, most insurance companies do not cover damaged aftermarket lift kits – it's important to let your insurance know and get their consent regarding the type of lift kit you want to install.
Does Lifting a Jeep affect value?
We have found that lifting a Jeep will affect its value, this is because Jeep buyers prefer to buy factory Jeeps than upgraded Jeeps so that they can customize their Jeep to their liking, you will also find out that your Jeep will sit in the market longer than a stock Jeep.