A popular question we get asked a lot is "Why do Jeeps hold their value?" and the answer boils down to the popularity of used Jeeps in the automotive market. No matter which state you are in, you will see Jeep enthusiasts called Jeepers who customize their Jeeps to their desired personalization and hold onto them for years.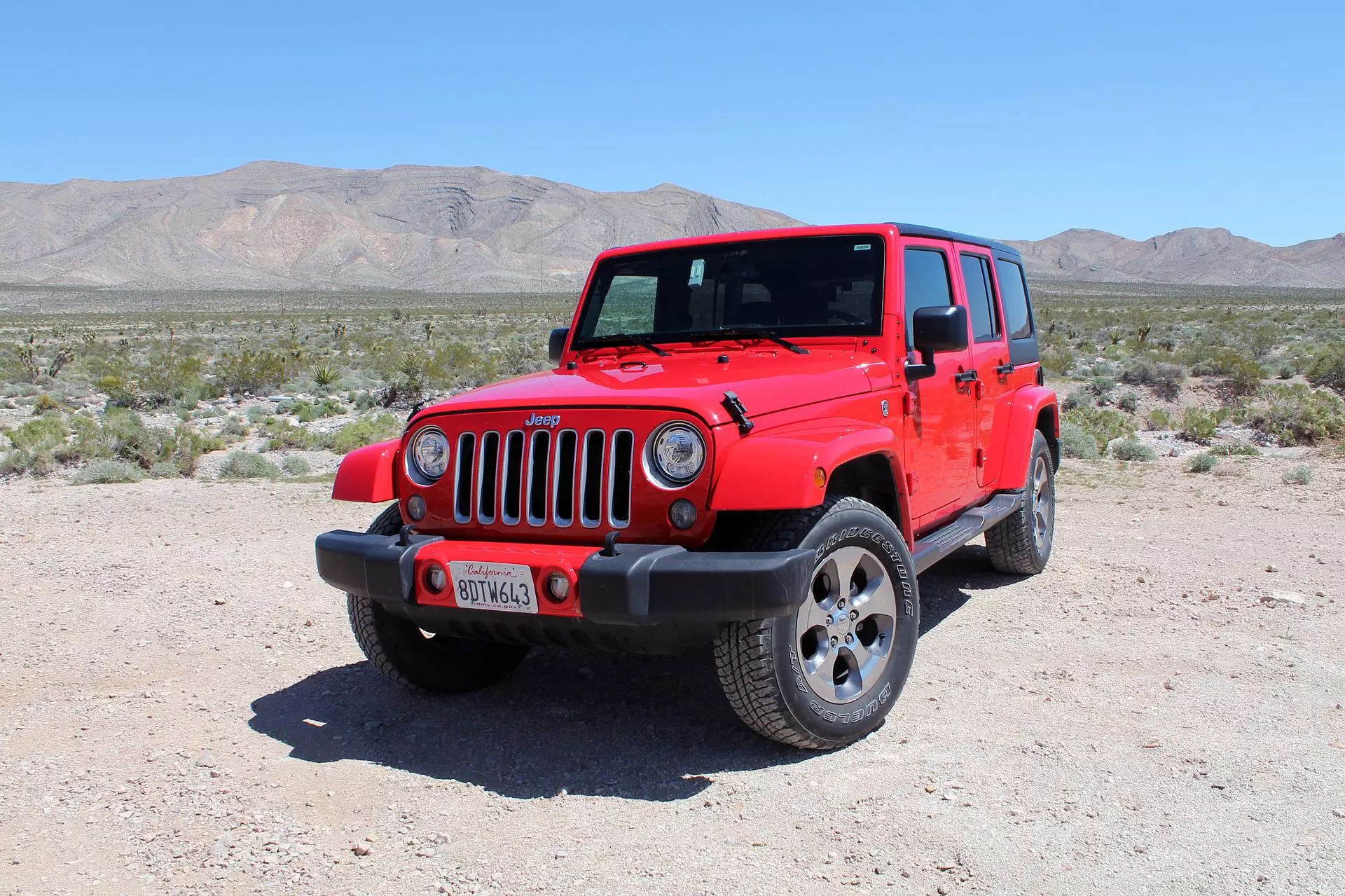 We spent countless hours looking for Jeep prices, asking Jeep owners how long they have owned their current Jeep, and how much they have used to customize their Jeeps to understand why Jeeps hold their value, and we have an answer for you.  
Jeeps hold their value because of their demand, durability, and resell value. The demand is derived from the high demand for SUVs in the United States despite the low production of the vehicles, on average Jeeps last for 200,000 to 300,000 miles/ 13-20 years of a healthy life, and lastly, their resell value is high due to their low depreciation value of 9.2% compared to other SUVs.
We have gone into more depth to understand why do Jeeps hold their value, and we now want to geek out out with you the numbers:
Jeep Wrangler Depreciation
Not every Jeep holds its value like the Jeep Wrangler, according to iseecars the average depreciation of a Jeep wrangler is 9.2% over five years compared to the average of other cars which is at 40.1%.
Now calculating the value of Jeep wranglers after five years, we used this calculation to show you much each type of Jeep wrangler will be worth after five years in order to understand why do jeeps hold their value:
| | | | |
| --- | --- | --- | --- |
| Types of Jeep Wranglers | 2022 MSRP | Depreciation (9.2%) | Five Years Value |
| Jeep Wrangler Sport | $32,570 | $2,996.44 | $29,573 |
| Jeep Wrangler Willy Sport | $34,875 | $3,208.5 | $31,666 |
| Jeep Wrangler Sport S | $36,765 | $3,382.38 | $33,382 |
| Jeep Wrangler Willys | $39,865 | $3,667.58 | $36,197 |
| Jeep Wrangler Sport Attitude | $38,010 | $3,496.92 | $34,513 |
| Jeep Wrangler Sahara | $39,715 | $3,653.78 | $36,061 |
| Jeep Wrangler Rubicon | $43,265 | $3,980.38 | $39,284 |
| Jeep Wrangler Sport RHD | $45,345 | $4,171.74 | $41,170 |
| Jeep Wrangler Sahara Attitude | $43,310 | $3,984.52 | $39,325 |
| Jeep Wrangler High Tide | $50,835 | $4,676.82 | $46,158 |
| Jeep Wrangler High Attitude | $51,375 | $4,726.5 | $46,649 |
Jeeps resell value
If you are looking for a used Jeep, you better be ready to dig in your pockets, according to the depreciation table above, A 2022 Jeep Wrangler Rubicon base model costs $43,265. The average cost of depreciation five years after purchasing a Rubicon is $3,980. That means that the Rubicon will still be worth $39,284, which is incredibly high.
This is not to mention that used Jeep owners might have customized their Jeeps using aftermarket parts, which are not cheap and would like to get their investment back, this increases the value of used Jeeps available in the market.
Demand of Jeeps
Jeeps used to be cheap to buy and fix when we were young, but not anymore because of the demand, consumers are now buying Jeeps for $40,000 and even some paying more than $100,000 for customized Jeep Wranglers, the customization of the Jeep has also created a new market for Jeep parts and accessories which have also skyrocketed in prices as the consumers demand a more personalized look fo their Jeeps.
Jeeps are also in demand because of their heritage. Consumers have also discovered the reliability of Jeeps, especially the Jeep wrangler. Since the first Jeep was manufactured for the military in 1941, Jeep has kept its promised and designed the Jeep to be tough and durable to cater to its loyal customers who are more into Jeep offroading into extreme terrain and environmental conditions.
According to the financial times' research, there is also a low supply of new cars in the market, and the cost of production has risen because of the low supply of manufacturing parts, this has led to the increase of SUV prices all over the United States increasing the cost of owning a new Jeep, new buyers looking towards adventuring with a Jeep are left to search for their Jeep in the used car markets where they will find favorable prices.
The demand and supply have shifted according to economics, and the turn is upward as demand outstrips supply. Increasing the prices of new jeeps creates a demand for used Jeeps in the market.
I hope this informative post has answered your question on "Why do Jeeps hold their value?"