Jeep Resource Centre
Welcome to the Jeep Resource Centre, your one-stop shop for free Jeep tools and calculators to get the most out of your Jeep, and Jeep Lifestyle. Whether you have just bought a Jeep or you are a seasoned Jeeper, our collection of calculators, and tools will help you make the most out of your Jeep. Jeep Runner aims to provide you with the necessary resources to enhance your Jeep experience.
Free Suite of Jeep Tools and Calculators
Explore the full potential of your Jeep with our comprehensive resources and tools!

The Jeep Runner team has years of experience working with Jeeps and understands the tools you will need to get the most out of your Jeep and enhance your Jeep lifestyle, We are happy to share your knowledge with you through simple calculators and tools to make your Jeep life more convenient. Explore our Jeep calculators, tools, and other pages such as Jeep Parts, Jeep Accessories, and Jeep Guides, Jeep Runner Website has everything your need to get the most out of your Jeep.
On this page, you will find a collection of calculators, and tools designed for Jeepers, whether you wone a Jeep Wrangler, Jeep Grand Cherokee, Jeep Cherokee, Jeep Renegade, Jeep Compass, Jeep Gladiator, Jeep Patriot, Jeep Commander, Jeep Liberty, Jeep CJ-5 including new Jeep models such as Jeep Grand Wagoneer, Jeep Wagoneer, Jeep Compass 4xe (Plug-in Hybrid), Jeep Wrangler 4xe (Plug-in Hybrid), Jeep Gladiator Mojave, Jeep Wrangler Rubicon 392 and Jeep Renegade 4xe (Plug-in Hybrid), we've got everything you need to make informed decisions about your Jeep's setup.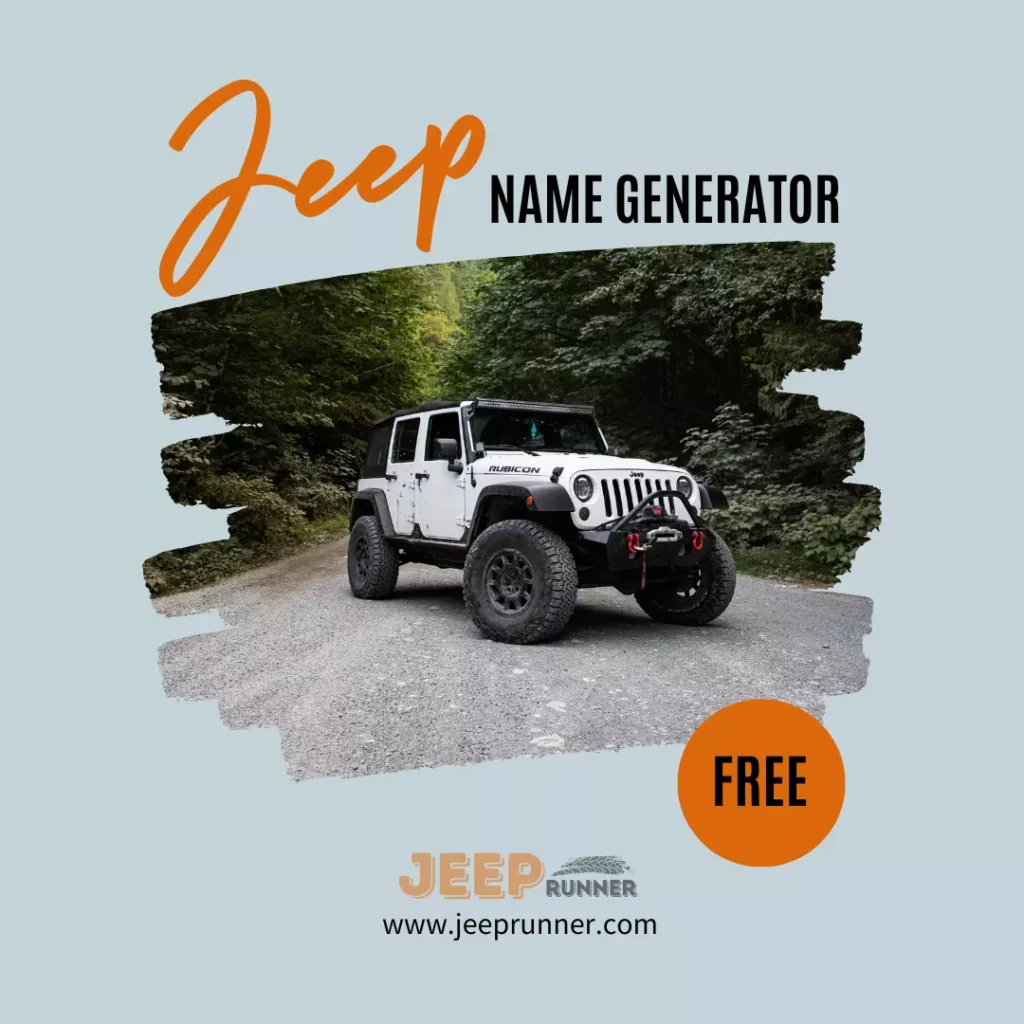 Find the perfect name for your Jeep and make it your own with our Jeep Name Generator. Personalize your off-road experience and unleash your Jeep's unique character.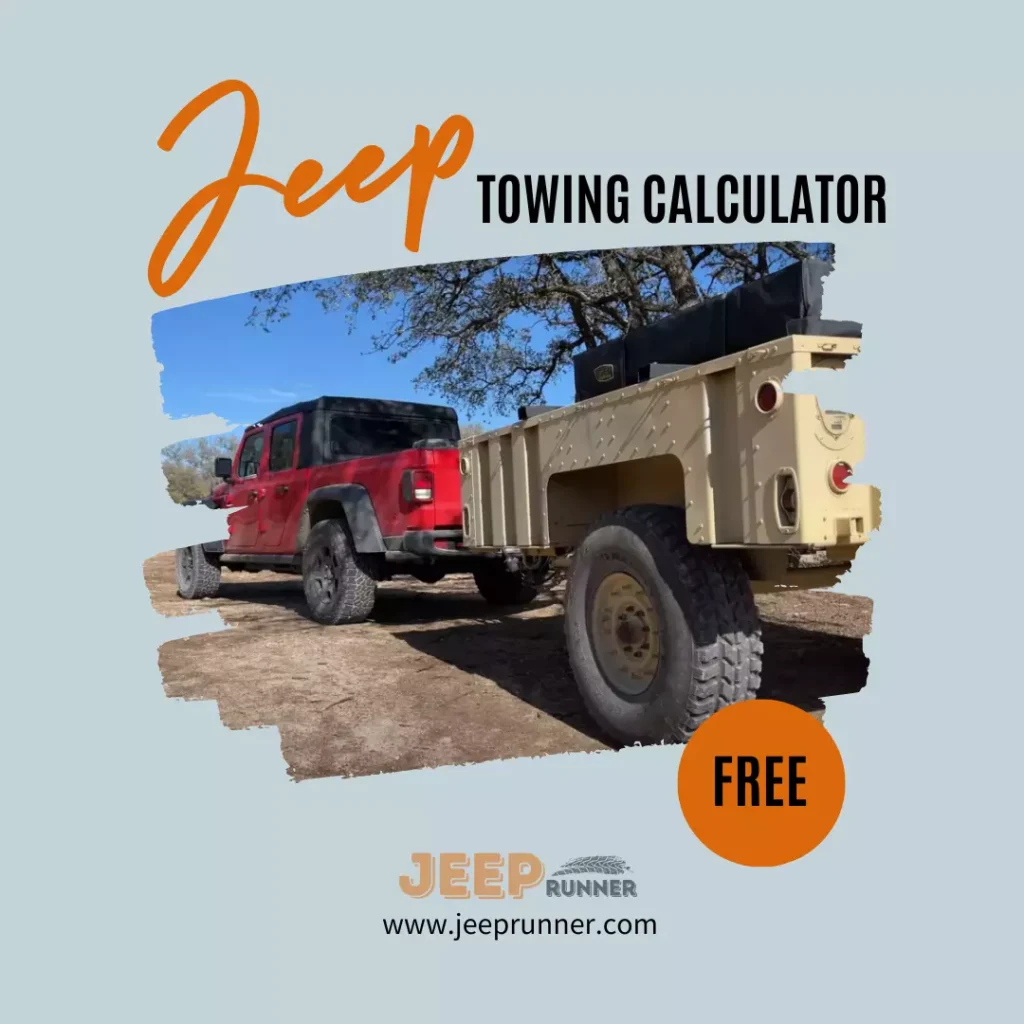 Maximize your Jeep's towing potential with our Jeep Towing Calculator. From boats to trailers, tackle any haul with confidence and take your adventure to new heights.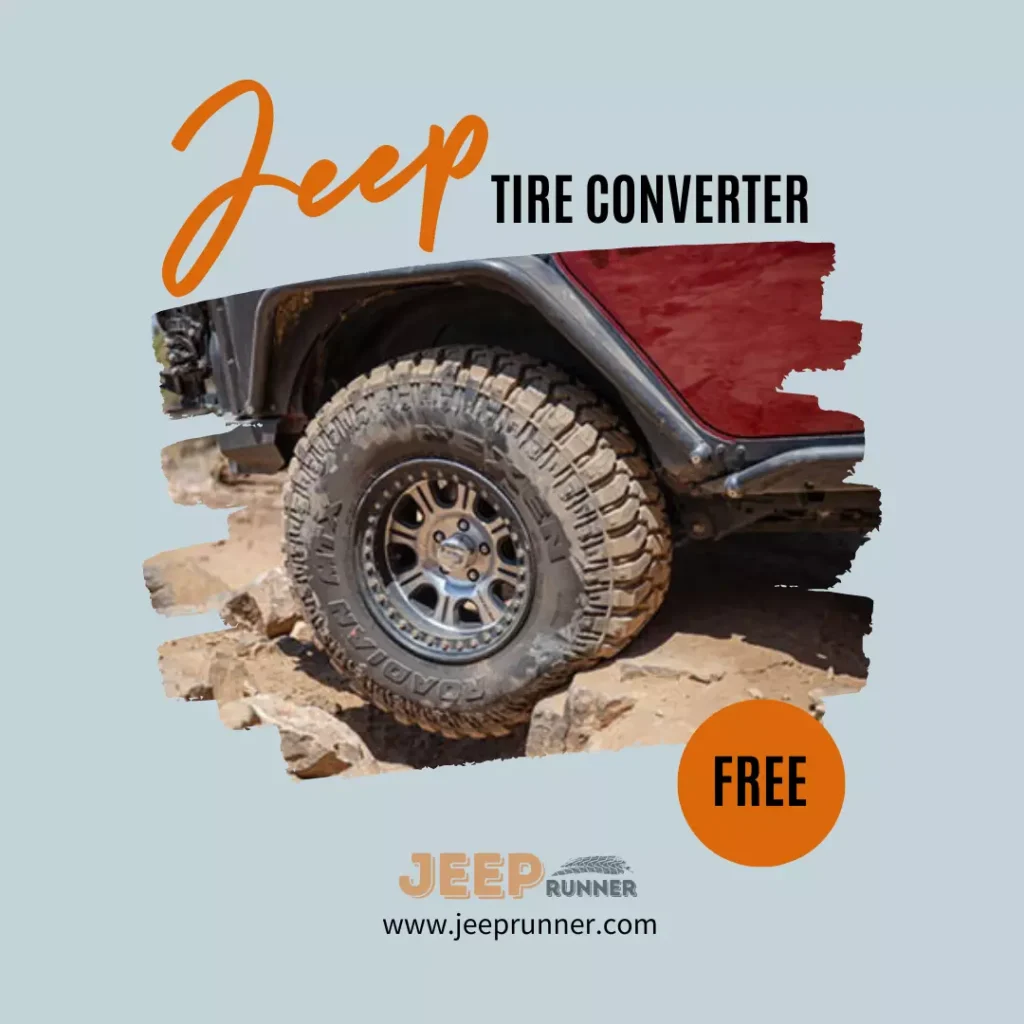 Convert your Jeep's tire size from metric to standard with ease using our Jeep Tire Size Converter. Get the perfect fit for your off-road adventures and take on any terrain.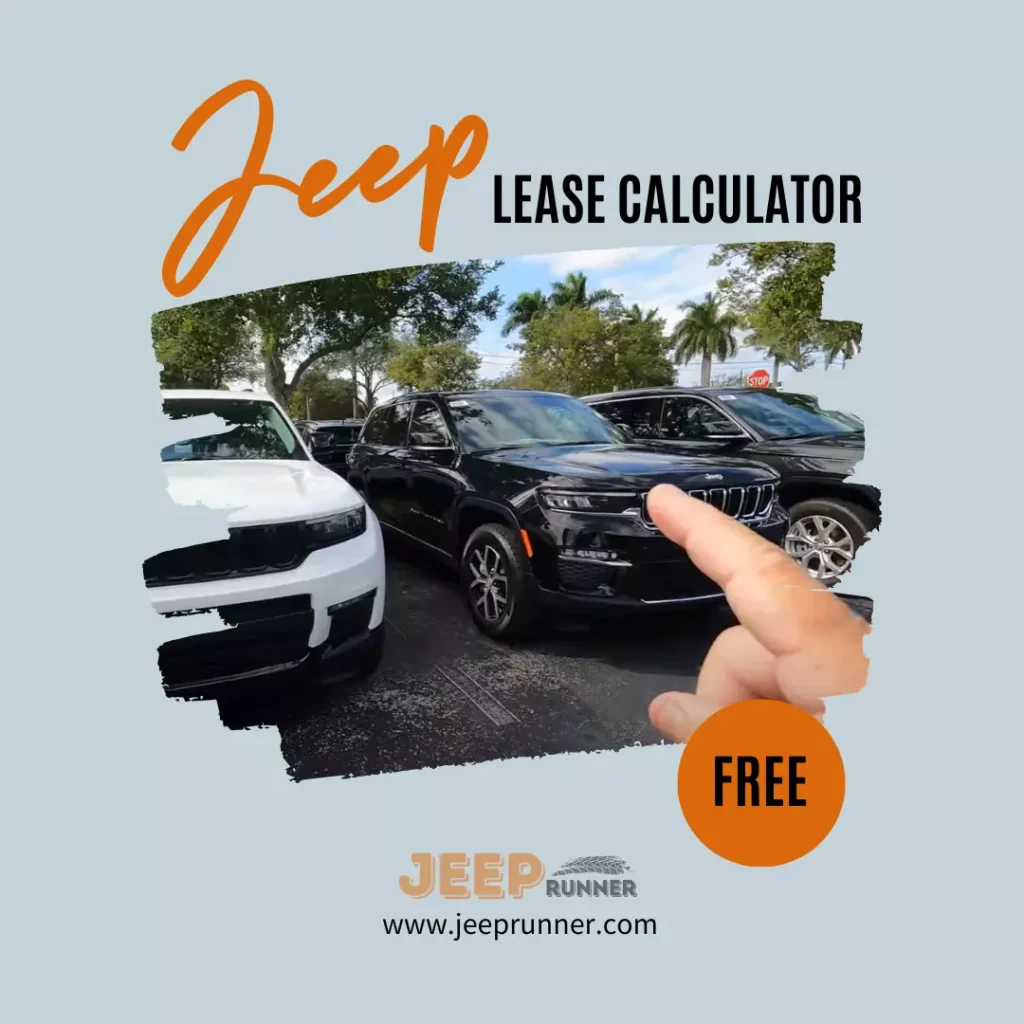 Get behind the wheel of your dream Jeep today with our easy-to-use Jeep Lease Calculator. Drive off-road in style without breaking the bank.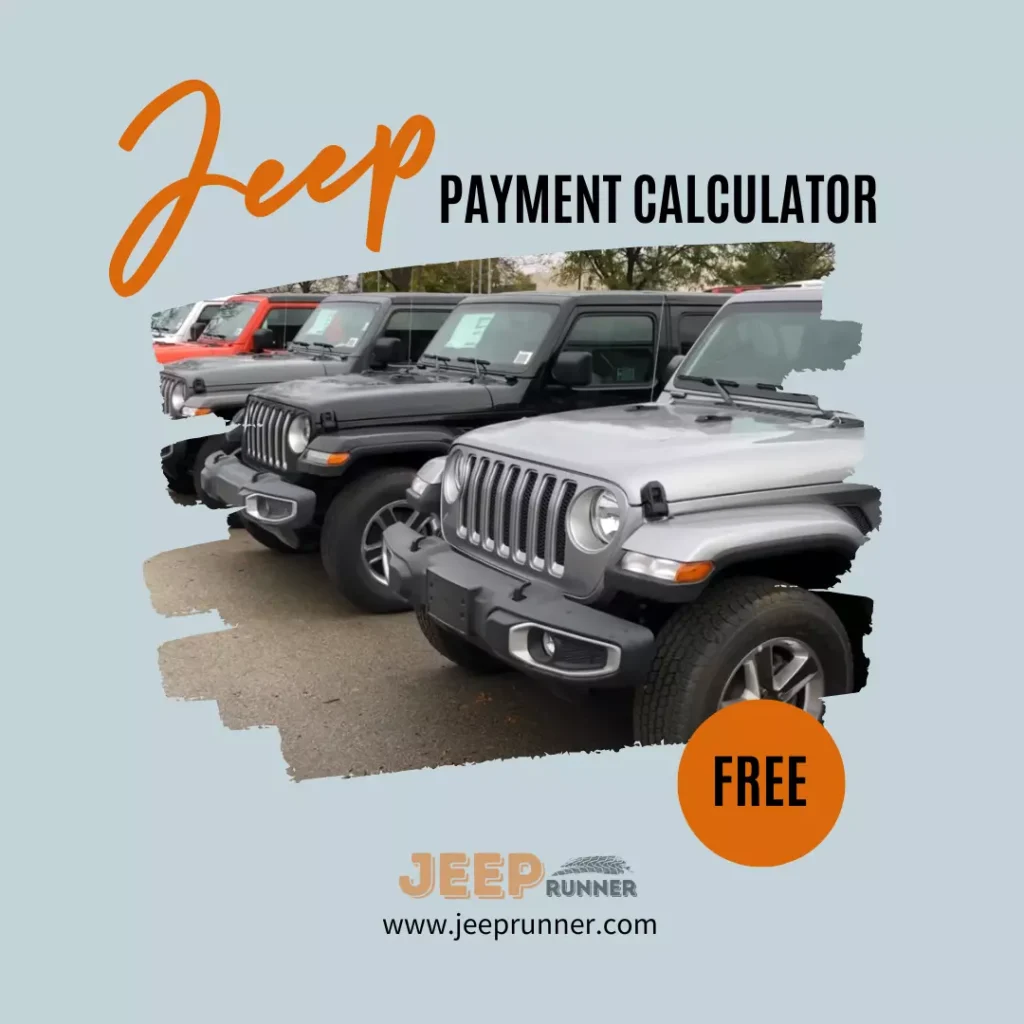 Calculate your monthly Jeep payment with ease using our user-friendly Jeep payment calculator, Know your monthly payments.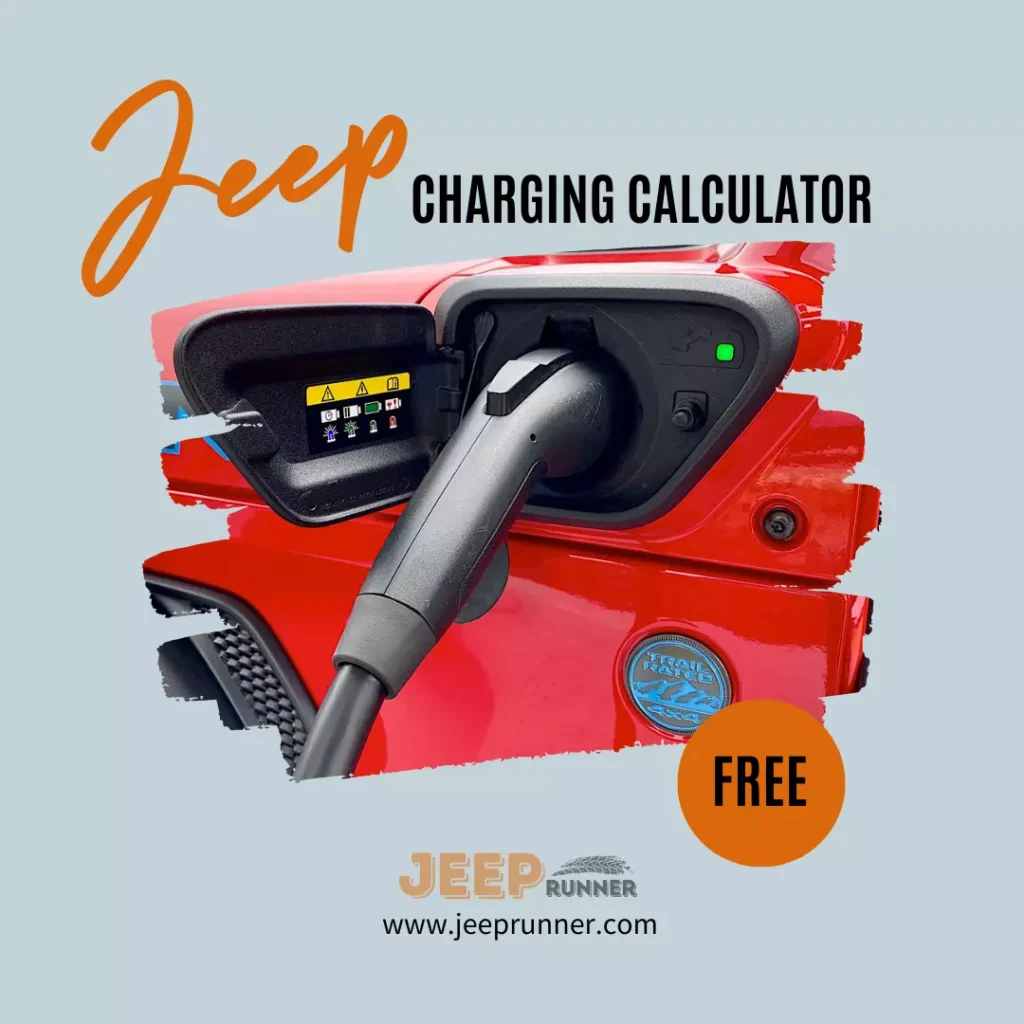 Use our Jeep charging calculator to quickly calculate how long it takes to power up your electric Jeep & plan your charging sessions.